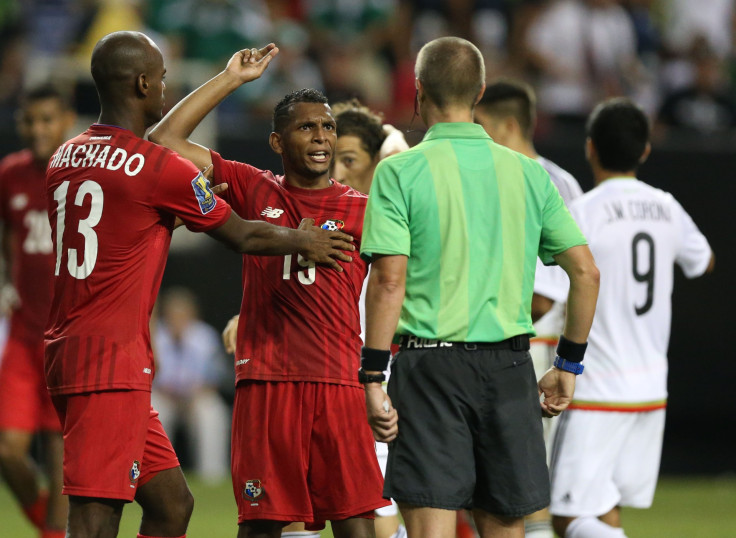 Last week, Panama and Mexico played the most controversial soccer match at the 2015 Gold Cup, where an early red card forced Panama to play with 10 men, and an extremely controversial penalty call in Mexico's favor led to two PK goals by Andrés Guardado. This lead Mexico to defeat Panama 2-1 at the Georgia Dome in a game that wasn't just crucial for being a semi-final, but if Mexico had been eliminated, it would have been Miguel Herrera's last match as el Tri's manager. Oddly enough, the Mexican team had already gotten this far with a similarly questionable call for a penalty in the quarterfinals against Costa Rica.
It wasn't just Panamanians who thought the game was fixed, it was the entire world along with many Mexicans who were embarrassed for the levels of corruption their country has seemingly reached. Some even suggested the team's captain, Guardado, should have missed the penalty kick out of pure ethics and while that was a stretch, he did say he considered it, but in the end "that's football; sometimes it gives, sometimes it takes."
Oddly, after the media frenzy somewhat subdued, the CONCACAF President Alfredo Hawit, said Saturday the referee acknowledged making mistakes during the contentious Gold Cup semifinal between Mexico and Panama. While he did not specify what those mistakes were, he also added "such human errors are part of the game." "Referee Mark Geiger accepted that officiating errors had been made and they impacted the outcome," said Hawit. Both teams (Panama and Costa Rica) have requested investigations into the referee committee and its procedures, the people who assign referees to games, all unspecified "suspicious matches" and Geiger. "The confederation takes these claims extremely seriously and will look into them immediately," said the CONCACAF in a statement.
© 2023 Latin Times. All rights reserved. Do not reproduce without permission.