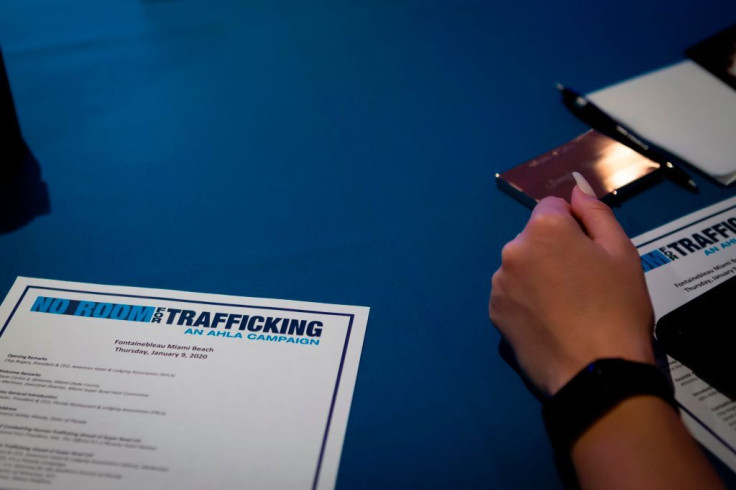 A man from Connecticut has been found guilty by the US Attorney's Office of commercial sex trafficking during last year's Super Bowl held in Miami. Edward Walker, 48, was found guilty by the jury of sex trafficking, and sex trafficking of a minor by force and coercion as well as transporting a person for sexual activity.
The eight day trial revealed evidence that Walker had brought two adult women and a 17-year-old girl to Miami from Connecticut in January 2020 ahead of Super Bowl LIV at Hard Rock Stadium in Miami Gardens.
He pimped and coerced them into engaging in sex acts with customers flocking to catch the Super Bowl festivities. Prosecutors also presented additional evidence that showed how Walker intended to take his victims and sexually exploit them in Chicago in time for the NBA All-Star Game, and moving onwards to New Orleans for Mardi Gras, as well as Las Vegas and other locations.
Walker was accused of emotionally, psychologically and financially coercing the victims into soliciting customers into having sex with them in exchange for money. None of the money was given to the women and was all kept by Walker for himself.
Based on a criminal complaint accessed by the Miami Herald, Walker was busted by an undercover cop who answered his online ad for a sex worker he had named "Foxxy" and agreed to meet at Comfort Suites Inn. The women said Walker had previously taken them to a strip club to get them jobs, however, they were not hired because they were unable to provide identification.
Walker reportedly bought the women high heels and ordered them to walk around Ocean Drive to solicit customers. He had even threatened to punch the 17-year-old if she failed to earn enough money. But after falling short of customers, Walker decided to advertize online instead.
The defendant was also charged with production of child pornography in June. In his indictment, Walker knowingly employed, enticed and coerced a minor to engage in sexually explicit acts for the purpose of producing two videos.
Investigations pertaining to the case was handled by the FBI's Child Exploitation and Human Trafficking Task Force that had announced Walker's arrest in February 2020. He now awaits his sentencing in Fort Lauderdale scheduled on Jan. 6.