It is that special time of the year once more and Santa Claus and his elves are in the spotlight. To spread the holiday cheer, folks are dressing up like jolly Old St. Nick to provide some cheer. But in the case of the Riverside Police Department, making sure that citizens are protected during the Yuletide season remains.
Called "Santa's Intervention" program, a couple of police officers who were dressed as Santa and an elf foiled an attempted carjacking over in Riverside, California. The purpose of the program is to target retail theft during the holidays.
Per the police, they received a tip that three men were planning to steal a white Honda CR-V in the parking lot. It just so happened that two officers, dressed as Santa and an elf, were outside the shopping center at that time.
As seen in a video via YouTube, the officer in the elf costume could be seen ordering one of the suspects to get on his knees at gunpoint. The one in the Santa suit was giving chase to the other suspect who was resisting arrest.
The third suspect was able to drive away with the vehicle. However, the white Honda CR-V was later found and abandoned. But officers were able to identify the suspect and plan to have him arrested soon.
Per the Riverside Police Department's official statement, one of the two suspects was later released. The second one remains detained for possession of illegal drugs and resisting arrest.
Overall, the "Santa's Intervention" program proved effective. Aside from the car theft, there two other arrests made with detectives and officers working with specialists at the Target store in the Canyon Springs Shopping center.
The other arrests made were on a woman who walked out of the store with a shopping cart full of stolen items with no attempt to pay for the merchandise. She was also found to have illegal narcotics.
Another misdemeanor arrest involved a local transient who is a habitual thief at this particular store. He was immediately identified and arrested for trespassing and in possession of illegal narcotics.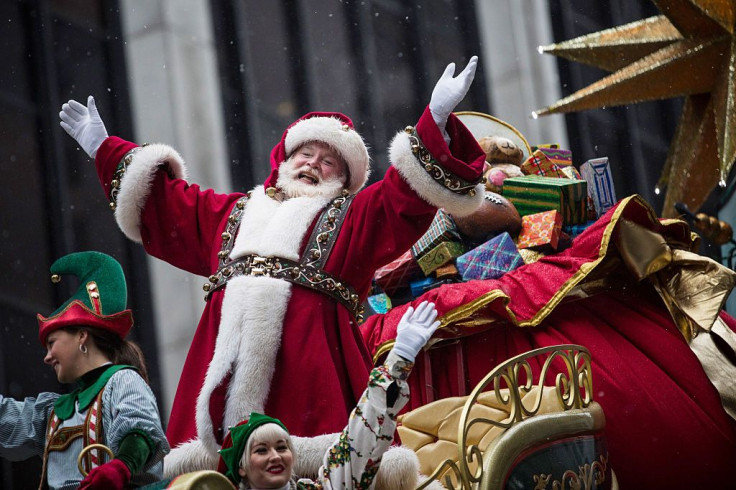 © 2023 Latin Times. All rights reserved. Do not reproduce without permission.