Less than two weeks after the National Institutes of Health launched the COVID-19 Prevention Trials Network, over 138,600 people in the U.S. have already signed up to participate in this fall's clinical trials for a COVID-19 vaccine.
According to a report, Dr. Anthony Fauci, director of the National Institute of Allergy and Infectious Diseases, is optimistic that human trials can be launched ahead of time as tens of thousands of volunteers help to reach the required number of participants for each of the four companies that are set on conducting their Phase 3 clinical trials of their potential vaccines.
The trials which have, by far, produced promising results included the Moderna, Pfizer BioNTech, AstraZeneca and Inovio trials that require no less than 120,000 volunteers.
The trials are expected to be very tasking and that it will require the support of not just volunteer participants, but also the active support of experienced physicians and staffs of clinics, hospitals and medical centers in and around the country.
The volunteers signed up through a website that was previously launched by the NIH on July 8 which contained all the basic information regarding the human trials. Those who signed up to take part in the trials will be coming from different races, ethnicities and geographic origins. Candidates from vulnerable populations are also encouraged to better analyze the effectivity of the vaccine, the U.S. Food and Drug Administration said.
More volunteers are needed and Dr. Francis Collins, director of the NIH, said that a minimum of 30,000 volunteers is needed to be able to correctly document how the vaccine works.
The volunteers will be undergoing an initial intake interview which will contain a comprehensive overview of the trials as a thorough consent process must be fulfilled by them. Dr. Mohamud Daya, a professor from Oregon, estimates that the informed consent agreement will be 50 to 100 pages long and that the average consent interview will take a minimum of 30 to 60 minutes.
Aside from the participants' profiles, the need for the participants to take part in the study, in the long run, is of much importance as researchers said that they will also be looking for long-term side effects.
Despite ethical concerns, they may be receiving compensation for the time and effort they have invested in the trials to retain these volunteers. For example, participants of the Moderna Phase 1 trial who completes the 14-month planned visits will have received a total of $1,100.
Dr. Robert Hiatt, a professor of epidemiology at the University of California-San Francisco, raises his hopes that the COVID-19 trials will be distinct from all the other vaccine trials ever conducted.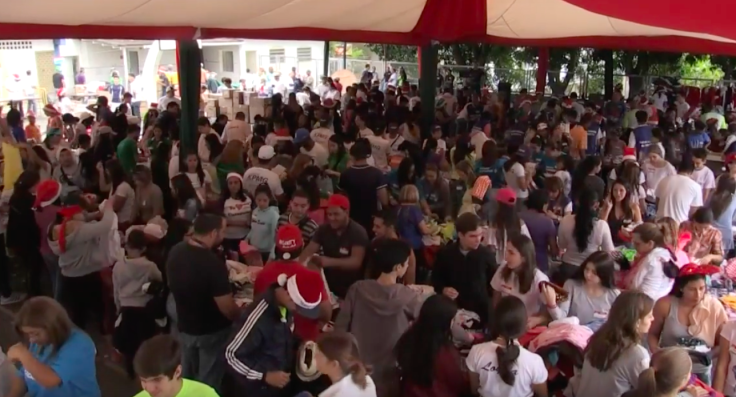 © 2023 Latin Times. All rights reserved. Do not reproduce without permission.