Nashville Police Department arrested Lyft driver who allegedly attacked country music star, Clare Dunn. 46-year-old Albert Boakye was arrested and charged with misdemeanor assault.
The musician was reportedly dragged out and tossed face-first onto the ground by the suspect. The incident took place after the musician questioned the driver about the unusual route he was taking while she was alone with him in the vehicle.
On June 25 evening, Dunn had met with some friend in Nashville, Tennessee. The group headed home in the early hours of June 26. 34-year-old Dunn and one of her friends ordered a Lyft ride to take them back home. The journey back started innocently as the musician's friend was dropped off at her location without incident.
Things started to go wrong when Dunn was alone in the vehicle. The woman requested the driver to take the slow route for the rest of the 10-mile journey. She did not want the driver to use the highway, she told People in an interview. The driver ignored her and kept heading towards the interstate.
When Dunn repeated that he missed her exit, the man started shouting at her. The woman, who already had a bad feeling about the ride, said that she did not want to get onto the interstate with the driver.
They were just over a mile away from Dunn's house when the driver pulled over and exited the vehicle. Even before she could dial 911, the man dragged her out by the collar. He tossed her down face-first into a ditch. He drove off leaving her there.
The injured and terrified star ran the rest of the way back to her home, The Daily Mail reported. She went to a hospital to get her facial injuries treated. She reported the incident to the police as well as to Lyft.
Lyft removed the driver from the platform as soon as the incident was brought to their notice. The company stated that it is cooperating with law enforcement to help apprehend the accused. With the help of the description by Dunn and information from Lyft, the accused was identified.
On Monday, August 9 Nashville police arrested Boakye. According to Fox17, the suspect was charged with misdemeanor assault. He has been released on a $1,000 bond. He will have to return to court for his next hearing.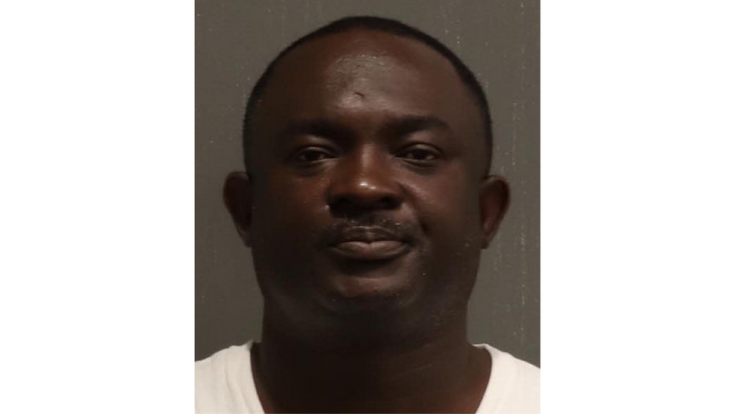 © 2023 Latin Times. All rights reserved. Do not reproduce without permission.