A couple who were pulled over on Interstate 75 for driving with a suspended license and registration reportedly had sex in the back of a police patrol car and filmed the sexual act on camera for their OnlyFans on Thursday, Nov. 18.
Yordan Noa and Summer Watkins were pulled over on Thursday, Nov. 18, as the former was driving with a suspended license and registration. After pulling them over, the state troopers put them both in the back of their patrol car and planned to transport the duo to a nearby Shell station in Naples where they could find their own ride home, NBC2 News reported.
While Watkins was being transported to the back of the patrol car, she allegedly asked an officer, "What if I suck his dick back here?" The officer was taken aback by the question and warned her that she was not allowed to do that.
When the officer left the couple in the vehicle, closed the vehicle's rear door, and walked away, Watkins and Noa allegedly engaged in sexual activity inside the patrol car. Meanwhile, Noa recorded the act on his mobile phone after Watkins suggested that they should record an OnlyFans video.
"Can ya'll hear me? She's sucking dick in the back of a State Trooper right now," Noa exclaimed while recording the video.
The officers who were unaware that the sexual act took place inside their vehicle dropped them off at the gas station as planned. However, the incident came to light when a patrolman reviewed video footage of the couple in the police vehicle recorded by the "prisoner compartment camera" and saw the alleged sexual encounter taking place, the Smoking Gun reported.
Following the discovery, the officers returned to the gas station where the couple was dropped off. The officers arrested Watkins for lewd and lascivious behavior and breach of peace, both misdemeanors. Watkins was bailed out of jail and is scheduled for arraignment on Dec. 16.
Meanwhile, officers searched Noa's BMW car that they pulled over and discovered marijuana and controlled substance inside the vehicle. Following this, Noa has been rearrested and charged with lewd and lascivious behavior, breach of peace, and exposure of sexual organs. Noa, who is out on bond, is scheduled to be arraigned on Dec. 13.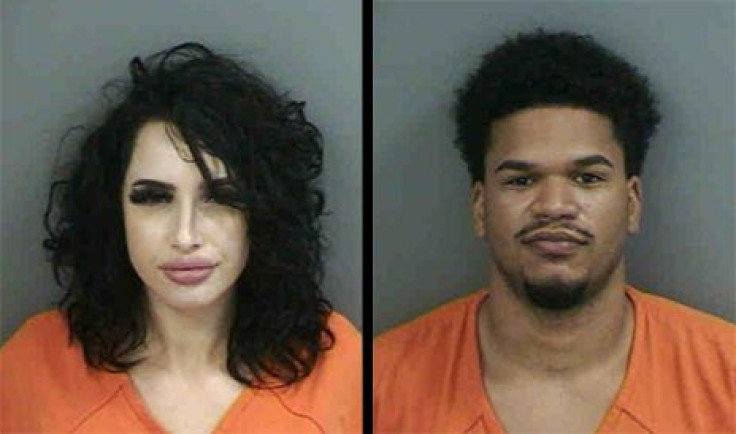 © 2023 Latin Times. All rights reserved. Do not reproduce without permission.