Juliana Carlos instantly rose to fame for her outburst against LeBron James when the Los Angeles Lakers visited the Atlanta Hawks on Tuesday, 107-99. Christened as "Courtside Karen" for the incident, the woman mellowed down and came to her senses and apologized for her actions a day later.
"About last night… To say things escalated quickly at yesterday's game is an understatement, and I want to apologize for losing my cool and removing my mask in the heat of the moment," Juliana posted on her Instagram account.
She goes on to explain how her husband, Chris Carlos, is a bonafide James hater. Admitting that they were both passionate about the sport, Juliana admitted that she did use offensive language against the Lakers star and is taking full responsibility for it.
For those who may have missed it, things just got quirky in the fourth quarter leading to a stoppage due to the heckling. The couple was escorted out of the arena by security together with three others. Surprisingly, James felt that they should have not been ejected following the ruckus, the Guardian reported.
But the next issue here is the pulling down of the face mask. Atlanta is one of 10 NBA teams allowing fans to watch games on the premise that they wear masks while in the arena. Also, all fans sitting at courtside are required to take a rapid COVID-19 test before entering.
"You obviously can't have fans taking off their masks and shouting at our players during these times," Lakers coach Frank Vogel said after the game.
The conditions right now caused by the pandemic are different. But the heckling part raises yet again the question of where fans stand. Some players engage in such although things could turn ugly if they are not controlled.
Worth noting is that this was an issue involving a handful of spectators which arena officials should be able to control. The world, and the NBA for that matter, is far from normal. Though ugly, the incident does show that there are still fans pretty passionate about the game – forgetting that there are still strict protocols that need to be followed.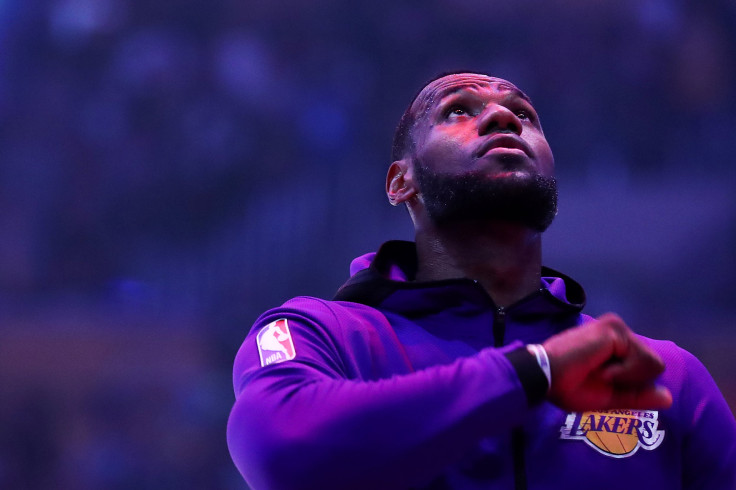 © 2023 Latin Times. All rights reserved. Do not reproduce without permission.