Cuba Gooding Jr, an actor, has admitted forcibly kissing a woman as part of a plea deal that is anticipated to terminate his criminal case.
In 2018, the Oscar winner admitted to forcibly kissing a waitress in a bar, pleading guilty to a misdemeanor crime.
According to the Associated Press and The New York Times, the plea deal reached on Wednesday involves no jail time. BBC News added that he must attend six months of counseling to avoid any subsequent arrests.
Gooding handed himself into the New York Police Department in June 2019 after charges that he grabbed a lady at a Manhattan rooftop bar. According to the victim, Gooding was "very inebriated" at the time of the incident and touched her breasts at Manhattan's Magic Hour Rooftop Bar and Lounge. Months later, two more claims surfaced, one of which he pleaded guilty.
The Associated Press said prosecutors planned to present 19 witnesses with similar charges against Gooding if the long-delayed case went to trial to illustrate a pattern of alleged activity.
Frank Rothman, Gooding's lawyer, told Law&Crime that the waitress had kissed Gooding on the cheek before kissing him on the mouth after the star handed her a gratuity. After that, Gooding kissed her passionately. On Wednesday, the actor pled guilty to this charge.
According to Molly Crane-Newman of the New York Daily News, Rothman called the woman engaged in the alleged Magic Hour incident insane when she was providing a victim impact statement.
In a phone conversation with Law&Crime on Wednesday, Rothman admitted that he did call the woman insane, however he claims he waited until she finished speaking before rising up and objecting to her allegation.
If Gooding's case proceeded to trial, prosecutors reportedly sought to call 19 other women as witnesses, all of whom were allegedly victims of other non-consensual touches by the actor that did not result in criminal charges. Two of them were allowed to testify by the judge.
Separately, People Magazine said officials charged Gooding last 2020 with rapping a woman twice in his New York City hotel room in 2013. He has refuted the allegations, and the case is still pending.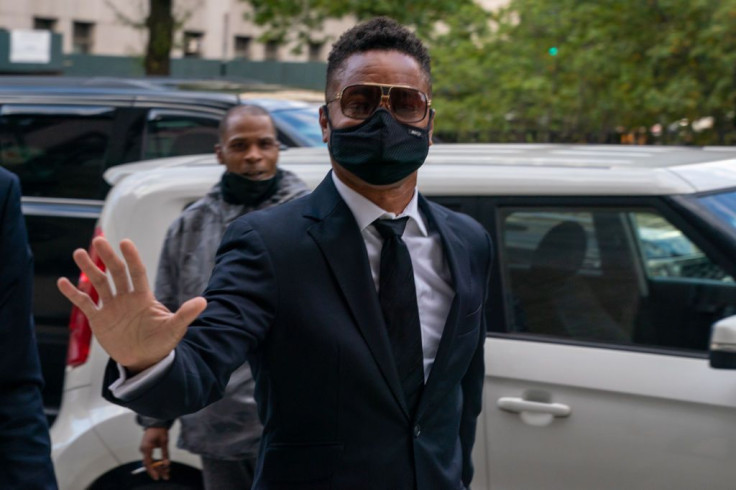 © 2023 Latin Times. All rights reserved. Do not reproduce without permission.