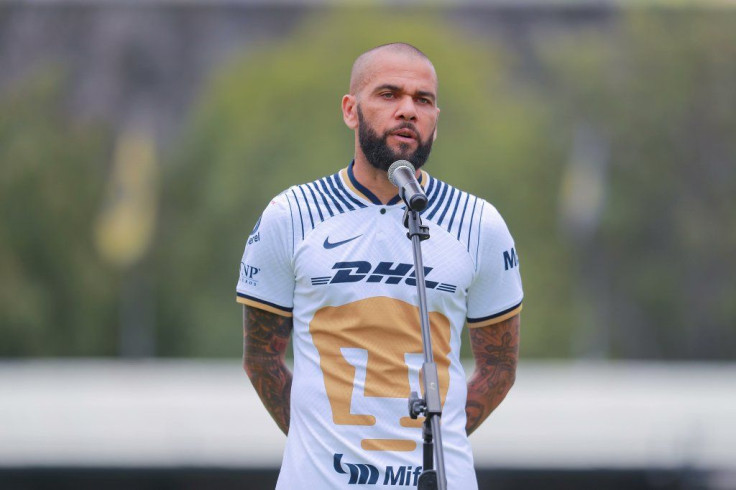 Brazilian football star Dani Alves has been ordered to remain in jail while an investigation into a sexual assault allegation against him continues.
A Spanish judge denied Dani Alves of Brazil's request to be released on bail while an investigation into an alleged sexual assault is ongoing.
Alves, 39, has been detained since Jan. on suspicion of assaulting a lady in a nightclub in Barcelona in Dec. He claims he did nothing wrong.
His lawyer had asked for him to be released if he surrendered his passport and wore an electronic tag.
The court denied the application because it believed he posed a flight risk, reports BBC.
In a statement, his defense team said: "Daniel Alves remains as innocent as he was before this ruling.
"His desire to leave Spain and elude the process did not, and does not, exist."
The Barcelona court said in a statement, "There is a high risk of fleeing as... the severe punishment he faces in the present case and his economic [resources] might would make it possible for him... to leave Spain at any time."
"Nothing would stop Mr Alves from leaving Spain by air, sea or even land without documentation and reaching his country of origin, where he could stay knowing that he would not be delivered to Spain despite international arrest warrants or extradition orders," the court said, reports Sky News.
After Alves was placed on remand in detention in Jan., the Mexican team Pumas UNAM canceled his contract.
"Investigating magistrate number 15 of Barcelona has received today, as a detainee, the football player Dani Alves, accused by a woman for an alleged sexual assault, in events that allegedly happened in a Barcelona discotheque this past month of December," according to a statement from the Catalonia Higher Court of Justice news office.
"The magistrate has ruled provisional jail without bail, for the ongoing case for a crime of sexual assault," the statement said.
Between 2008 and 2016, Alves participated in 408 games for Barcelona over two stints, earning six La Liga championships and three Champions Leagues.
After Alves was placed on remand in detention in Jan., the Mexican team Pumas UNAM canceled his contract.
Alves also won the Copa América with Brazil in 2007 and 2019.
In addition to playing for Juventus and Paris St-Germain, the defender has made 126 appearances for Brazil, including two appearances at the 2022 World Cup.
At 39 years old, Alves also became Brazil's oldest player to feature at the World Cup while appearing for the national team in Qatar when his team played Cameroon.
© 2023 Latin Times. All rights reserved. Do not reproduce without permission.