After bringing economies into a global recession, traders have been witnesses to the fact that market volatilities pose great opportunities for those who are willing to put in the hard work without cutting corners.
A published report from Reuters narrated the realities of being a daylight trader in the time of the coronavirus pandemic. Dean d'Arco, 31, is a phone shop manager from Belfast, Northern Island, had been trading since the government of Ireland has imposed lockdowns nationally on March 12. He has since been predicting market trends and studying how he could acquire possible profits.
In the three-month furlough he has been in, he has developed a whole new routine. He said that although businesses will be reopening soon, he has no plans of giving up on his new-found interest: trading.
Reportedly, he and his friend Damian McVeigh, also 31, devotes 70-plus hours a week just studying where the market is moving towards and away from. He detailed that even if they had no previous experience in financial markets, some trading tools they were using have helped them significantly so they could earn their profits.
As a rule, Damian who works as a quantity-surveyor shares points out that he only invests amounts of money that he can afford to lose.
In many parts of the world, the lockdown has also caused a huge increase in online retail brokers. For example, 'eToro' which is a social trading that focuses on providing financial and copy trading service has seen a 400% spike in its account openings last year.
Johanna Kull who is an economist working for trading app 'Avanza' deduced that activity levels in their trading platform has increased when the pandemic started. She added that although gains in the stock market are somewhat dictated, online retail trading activities are what encourages a specific movement in stock prices.
Damian also detailed that he makes 20% more through trading in several companies and commodoties with his investment totalling to $6,300.
The same report also documented how stocks belonging to Hertz (HTZ.N), Chesapeake (CHK.N), Whiting (WLL.N) and JC Penney were rising 300% to 500% which earned the profits of many daytraders like Damian and Dean.
When asked to describe how trading feels like to them, they said it was quite different to gambling as it is not a win-lose situation. They said they would be adjusting their trading strategy and will focus more on stocks that will stay with them for the long haul. Despite their companies reopening and recalling them to work, the pair said they do not plan on stopping.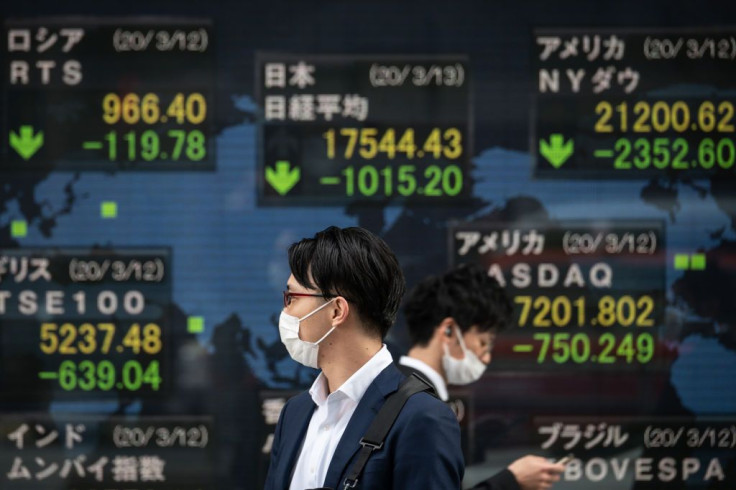 © 2023 Latin Times. All rights reserved. Do not reproduce without permission.