As the Russian invasion of Ukraine enters its 70th day, many intelligence officials in the West are worried as of Wednesday about the high possibility that Russia may escalate its operations in Ukraine on May 9 as a show of force to annex Eastern Ukraine.
May 9, which is the Victory Day holiday in Russia, may be used by Russian President Vladimir Putin as a way to galvanize the population for more mobilization against Ukraine, including the possibility of officially declaring war against the country, according to the Daily Beast.
"He needs a victory to survive," a senior government official said. "A repeat of [the Soviet loss in] Afghanistan is literally an existential threat to a regime that is built on the idea that a strongman leader can revive the glory of the Russian empire."
The Victory Day celebrations may include a parade showing off the 500 Ukrainian prisoners of war as a show of Russian military might, as well as a mock trial by Putin of Ukrainians that Russia has baselessly claimed to be supportive of Nazis.
As the need for a Russian victory in the invasion of Ukraine rests on the mobilization of more troops in the country, many intelligence officials state that they have doubts that Putin will succeed even if he mobilizes the country further.
"How will they explain this to their own people? Why does Russia, with its, as they say, the first or second army in the world, need mobilization, when, according to their official reports, everything is going according to plan and Ukraine as a military machine is nothing?" Ukrainian spy Kyrylo Budanov said.
"If you mobilize it means you need to achieve something more, because then the stakes are raised higher. And if you start sending conscripts to war, they start getting killed in large numbers, that becomes a really big political risk," Russian military analyst Rob Lee said.
While the West is planning on choking Russia's economy by potentially banning European countries from buying Russian oil, writer Hal Brands warns that it may cause a violent retaliation from Russia as they feel constricted economically, Bloomberg reported.
"Revisionist powers have sometimes become most violent when campaigns of economic strangulation against them are about to succeed," Brands wrote.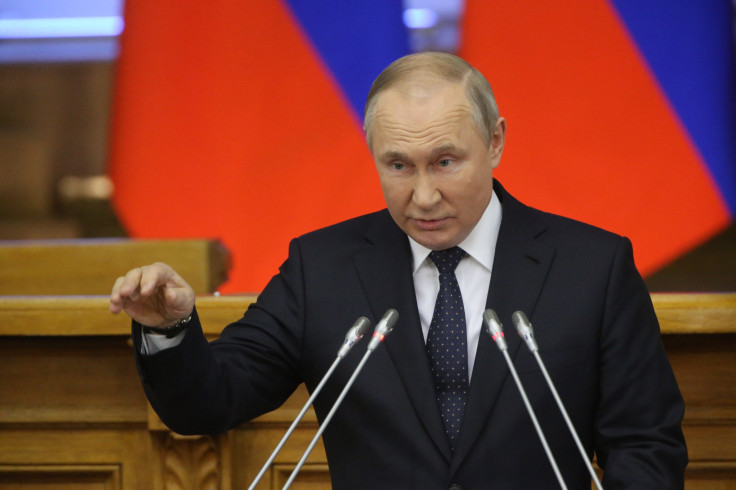 © 2023 Latin Times. All rights reserved. Do not reproduce without permission.