A disgraced youth pastor has been sentenced to life in prison for allegedly murdering a teen boy, dismembering his body, and disposing of the victim's remains in a gas station dumpster in Columbia County in 1994.
Former Jacksonville Beach youth pastor Ronnie Leon Hyde, now 65, has been convicted of murder charges in the death of 16-year-old Fred Paul Laster and sentenced to life in prison by Judge Tatiana Salvador of Duval County on Friday, April 1. Hyde, who was 38 when the crime took place, murdered Laster before proceeding to mutilate the boy's remains and leaving the victim's torso behind a dumpster at a gas station nearly three decades ago, Law & Crime reported.
Laster's dismembered remains were found on June 5, 1994, in a dumpster in Columbia County, with its head, hands, and legs missing. The authorities were not able to identify to whom the body belonged until two decades later when Later's twin sister suggested to the National Center for Missing and Exploited Children that the discovered torso two decades ago might belong to her missing brother.
In addition to the torso, the officers had also retrieved a red long-sleeved flannel shirt with bloodstains, two knives, decorative non-slip bathtub appliques wrapped in a blood-soaked egg crate-style mattress topper, and orange gloves with stains on them from the crime scene. Additionally, a witness was also reported to have noticed a charcoal-colored sports car backed up to the dumpster before the gas station opened earlier that day.
The flannel shirt found with the body was later found to have Hyde's DNA on it.
When the police conducted a subsequent search of Hyde's home, they found knives and egg crate-style mattress toppers that matched similar objects at the gas station. The bathtub showed markings of the decorative bath appliques and it was also found that Hyde owned a Camaro similar to the one described at the crime scene at the time of the murder, Florida Times-Union reported.
Hyde reportedly met the boy in the mid-1980s, formed a relationship with his family, and also served as a foster father to the teen victim and his two siblings.
When officers questioned him regarding the slain underage boy, Hyde said that the teen was upset over a dispute with his sister when he last saw him and that he had bailed out of Hyde's car in Nassau County and disappeared.
After serving a search warrant at his home, the investigators arrested Hyde in 2017. During the search, the police also allegedly discovered evidence of child pornography caches as well as a homemade display of sex offender mugshots.
He was arrested and charged with first-degree murder, as well as 25 child-pornography possession counts that will be processed separately in court. Hyde has received a mandatory life sentence with time served for 1,851 days behind bars.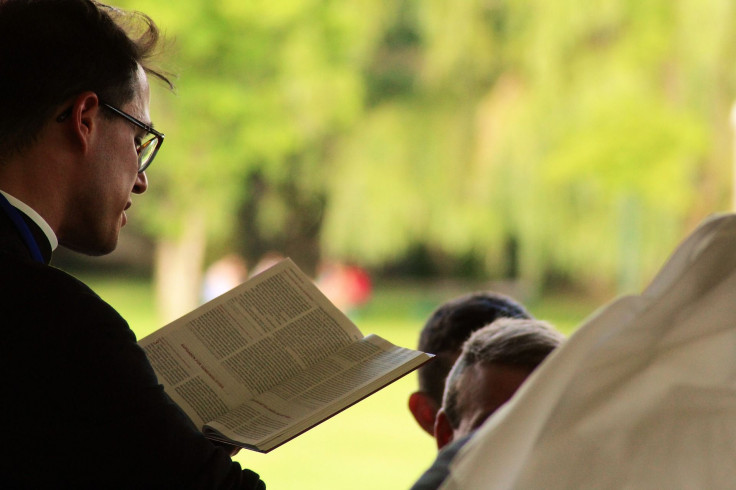 © 2023 Latin Times. All rights reserved. Do not reproduce without permission.