A pastor from Virginia Beach who was recently arrested in a police sting involving a child prostitution ring on Wednesday, Feb. 16, reportedly still makes $30,000 per month as he continues to peddle goods to other churches.
John David Blanchard, a 53-year-old former senior pastor for the Virginia Beach church called Rock Church, indicated in their bail documents that they still make $30,000 per month in spite of stepping down from his old pastor position at the church, The Daily Beast reported.
Blanchard reportedly is allowed to travel outside of Virginia working for a company called Zion Solutions, where he had requested to go to ten different states between November and February, according to WVEC.
The former pastor was arrested in October 2021 after he solicited child prostitutes online in a police sting operation that arrested 17 men in the area who thought they were conversing with minors, including Blanchard, who went to a motel with plans to have sex with the girl he was chatting with.
The girl he was chatting with was an undercover police officer, and he was promptly arrested once he showed up to have sex with the girl.
This is not the pastor's first case involving improper sex: he faced sexual assault charges in 2018 when he reportedly assaulted a former church member, for which he was found not guilty.
Released with a $20,000 bond, his wife Robin Blanchard continues to serve in the church as a senior pastor, taking the lead as her husband faces the investigation regarding his prostitution charges.
John Blanchard has indicated that he makes his money working in "technology," which may involve his new business TechDirect, which sells LED television screens to pastors and other churches. The prices for one of the monitor screens can exceed $62,000.
It is unclear what Zion Solutions is focused on at the moment; no documents have been found to support any claim that the company's primary business focus is on technology.
Blanchard's next hearing regarding the case is on March 22.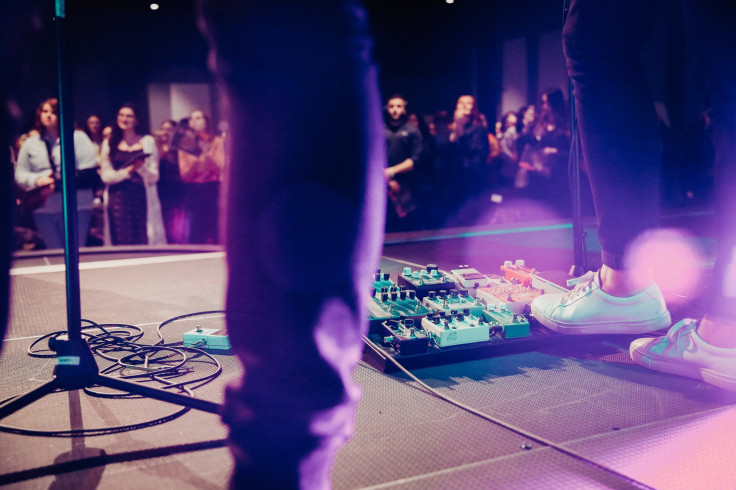 © 2023 Latin Times. All rights reserved. Do not reproduce without permission.