Following news that World Number 1 Novak Djokovic would be deported from Australia, ultimately failing his bid to play in the Australian Open, his fans, critics, and rivals in the tennis world were quick to ponder on the decision, which was sparked by the Serb's vaccination status.
Former World Number 1 Andy Murray also confessed the issue is not to his liking. He would spare some time to support Novak while conducting his pre-tournament media rounds in Melbourne.
"Novak is someone I have known since we were 12 years old. He is someone who I respect and have competed against,'' he said per The New York Post. "I don't like that he is in this situation; I don't like that he has been in detention."
"The situation has not been good all-round for anyone. It feels everything here happened extremely last-minute that's why it became such a mess," Murray continued. "Hopefully, that won't be the case at other events so there is no other situation like this."
Australia's immigration minister, Alex Hawke, revoked the unvaccinated Djokovic's visa on "health and good order" grounds.
In response, Novak registered an application to the federal court to void his visa cancellation. However, his application was finally dismissed on Sunday, the Associated Press reported.
Shortly after the decision was upheld, Novak was escorted to a Melbourne airport lounge by two government officials in black uniforms, leaving Australia on an Emirates flight to Dubai after the 11-day saga.
The top-ranked tennis player said he was "disappointed" after losing his appeal against deportation, adding he would rest and recuperate after leaving Marbella, Spain, for Australia earlier this month.
The Guardian noted that Vasek Pospisil, the co-founder of the Professional Tennis Players Association, said the whole drama surrounding Djokovic and his visa became a playing ground for politicians in Australia amid the upcoming elections.
"Novak would never have gone to Australia if he had not been given an exemption to enter the country by the government (which he did receive; hence Judge Kelly's initial ruling)," he said via Twitter. "There was a political agenda at play here with the elections coming up which couldn't be more obvious."
Meanwhile, Novak's hopes of playing for the French Open got a shot in the arm after Gilles Moretton, the president of the French Tennis Federation, hinted they would allow unvaccinated players in the Roland-Garros.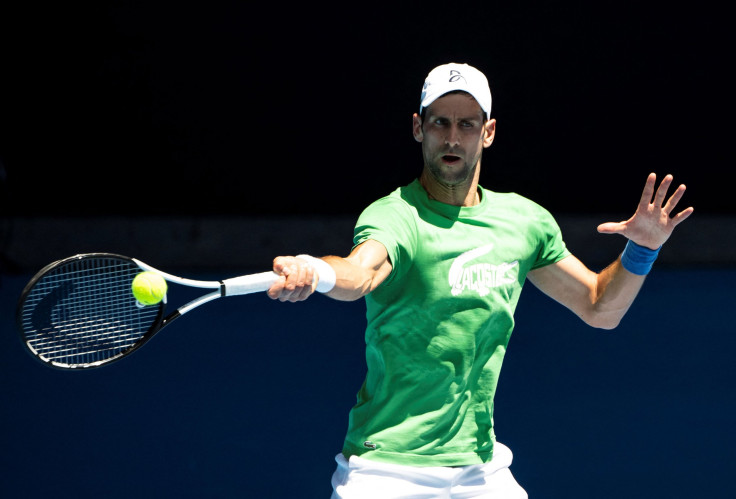 © 2023 Latin Times. All rights reserved. Do not reproduce without permission.