A suspected unidentified flying object (UFO) was captured on camera in the sky above a Birmingham suburb last month.
The 38-second clip was taken by doctor Mohamed Salama, who shared how shocked he was after recording the video on his mobile phone, reported BirminghamLive. The video was taken in Harborne at 10.31 p.m. on July 24.
Initially two bright circles of light were seen then they moved apart. The mysterious object then shot off and rotated before going behind a cloud. Salama believes that it was "not a plane, star, drone or laser." It flew quickly and changed directions.
He said that he was outside his house taking out the bin ready for collection when he spotted the apparent UFO. He shared that he is a photographer, so he usually looks at the sky to see "if there's something interesting - the sky or the moon - to take a photo." He then saw this "UFO in the sky. It was very fast."
He shared that it wasn't going in a straight line, and that it was rotating, so he pointed his Samsung camera phone up to take the video. Salama said that he saw a "UFO flying very quickly in different directions over Harborne sky. It was very high in the sky, above the clouds." He never thought that he would see something like this. He never believed in UFOs until the recent sighting.
Meanwhile, the Federal Aviation Administration (FAA) have released several astonishing UFO sightings witnessed by pilots and classified as "near misses," according to Daily Star. The list of reports that is published on the Black Vault site covers UFO or Unidentified Aerial Phenomenon (UAP) sightings from Jan. 1, 2008 to the present. The list covers more than 60 "near miss" encounters with mysterious objects that were recorded by trained pilots in 14 years.
One that was reported in July 2020 was a "very large, Frisbee or cigar shaped object that had no tail or ailerons moving very fast and low level." The strange object was "a silver, white color, almost transparent and it made no sound." There was another unexplained "star-like" object that was observed by a pilot.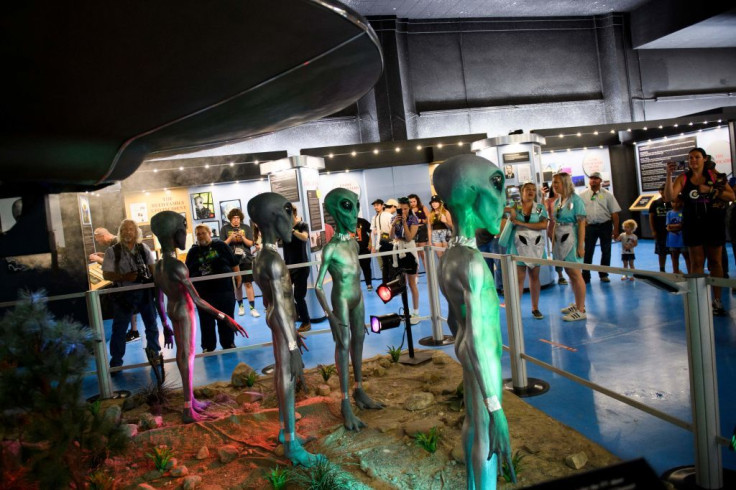 © 2023 Latin Times. All rights reserved. Do not reproduce without permission.