American far-right commentator Ann Coulter has called former U.S. President Donald Trump "abjectly stupid," blatantly accusing him of betraying his voters after once endorsing him during his 2016 presidential bid.
In a recent appearance at "The Dishcast with Andrew Sullivan" podcast, Coulter took a swipe on Trump's intelligence while tackling his promises to halt immigration into the U.S. and build a giant wall on the Mexican border, Independent reported.
"I was well familiar with what a narcissistic, ridiculous, tacky, vulgar, arriviste this guy was. That I knew about," she confessed. "The one thing I underestimated, in fact, did not see at all, is I had no idea how abjectly stupid the man is."
"I didn't think he was a genius, but I didn't think he was that stupid," the "In Trump We Trust, E Pluribus Awesome" author continued.
The firebrand columnist published the book to support Trump during his fight for the presidential seat in 2016. The e-book would later become a New York Times bestseller in September of the same year.
Coulter also slammed the Republican figure for failing to deliver the campaign promises he made to his loyal right-wing base, which she characterizes as a group of "poor, left-behind Americans who were waiting their whole lives for someone to care about them, " Business Insider noted.
"He says he cares about them and he not only betrays them, but he lies to them," she added.
Coulter also noted that Trump's biggest lie was his promise of the giant wall on the southern border with Mexico, which she deemed the key to any 2020 election victory. She also believes Trump lost the reelection bid to Joe Biden because he did not build the promised wall.
"I couldn't imagine anyone could be so stupid to run on one thing. He's just a very, very, very stupid man," she added.
Meanwhile, in September, Coulter commended U.S. President Joe Biden for getting American troops out of Afghanistan, something the former president also pledged to do for American soldiers and their families "but abandoned when he got to office", Yahoo! News noted.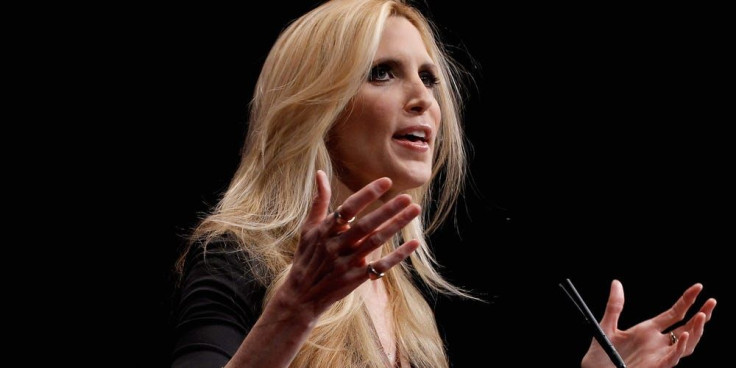 © 2023 Latin Times. All rights reserved. Do not reproduce without permission.