It seems like former US President Donald Trump has picked a date to launch his social media app "Truth Social."
According to an Apple Inc (AAPL.O) App Store listing, there are plans to unveil the app on Feb. 21, which happens to be Presidents' Day, reported Reuters.
The Trump Media and Technology Group (TMTG) has made the app, with former US Representative Devin Nunes leading the former President's new media company, according to The Verge.
TMTG and Apple haven't confirmed the date of the app's launch, but a source said that Feb. 21 is the date when they plan to launch it. It's not clear if Feb. 21 is also when the app will be available to users on the web and or Android. There are also doubts whether "Truth Social" will be invite-only when it gets launched.
Right now, the alternative to Twitter is available for pre-order before it goes live. According to demo images, the app is quite similar to Twitter as it also offers features to follow others as well as know about trending topics.
The app launch might be the first of three phases in TMTG's development. It is expected to be followed by TMTG+, which could be a subscription video-on-demand service with news entertainment and podcasts. TMTG, which is valued at $5.3 billion, also seems to have plans to have a podcast network.
The app's launch would come more than a year after Twitter and Facebook banned the former President for encouraging his followers and supporters to participate in the Jan. 6, 2021 US Capitol riot. It was based on claims of fraud in the 2020 presidential election that saw Trump lose to Joe Biden.
According to Business Insider, at the time Trump had posted a video on both the social networking sites in which he talked about election fraud and told rioters "go home. We love you; you're very special."
In January 2021, Twitter said that it had permanently suspended his account due to "risk of further incitement of violence." Initially, Trump was indefinitely suspended by Facebook pending review then in June last year, it said that the suspension would remain in place for at least two years.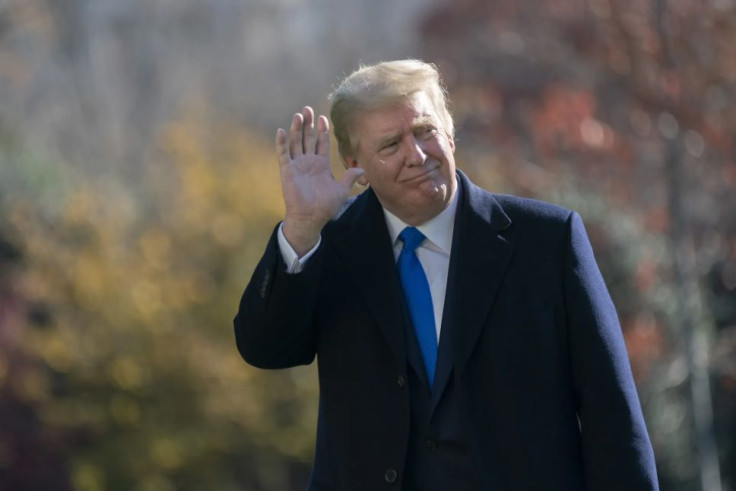 © 2023 Latin Times. All rights reserved. Do not reproduce without permission.