Three men who were involved in a drug-related shootout in a boat off the coast of Puerto Rico that ended up killing one and injuring two others are being charged by the U.S. government on Friday for drug trafficking.
The three men, identified as Edgardo Luis Matos Santos, Osvaldo Hernández Camacho and Nelson Rivera Suárez, will be charged with "conspiracy to possess with intent to distribute more than 5 kilograms of cocaine," while inside a covered vessel, according to ABC News.
The incident happened off the coast of Cabo Rojo in Puerto Rico, which is part of a major drug smuggling route called the Mona Passage that allows cocaine from South America to enter the United States through Puerto Rico, the Associated Press reported.
Drug cartels typically use this route after smuggling large amounts of cocaine into the Dominican Republic, where well-paid and -armed Puerto Rican drug runners will take over to smuggle smaller portions of it into the United States.
Homeland Security Secretary Alejandro Mayorkas has previously expressed in the Senate the dangers that their agents face when attempting to stop such runners, where many are killed or "gravely wounded" in the line of duty.
Three agents from the U.S. Customs and Border Protection (CBP) were patrolling the area on Thursday when they found themselves in a gunfight with a ship suspected of smuggling cocaine. All three agents were shot, and were airlifted to a hospital in Puerto Rico, where one of them ended up dead.
"This is a tragic event," W. Stephen Muldrow, the U.S. attorney for Puerto Rico, said. "We are going to ensure that those responsible are held accountable."
It is currently unclear how many people were inside the boat, but three of them were arrested while another was shot and killed by authorities. Another nearby U.S. crew stopped another boat nearby that had contraband like firearms on the ship, causing the two people onboard to be arrested.
The FBI has promised to continue investigating the case, with the U.S. Attorney's Office prosecuting the case. The nationality of the three people arrested have yet to be confirmed by federal authorities.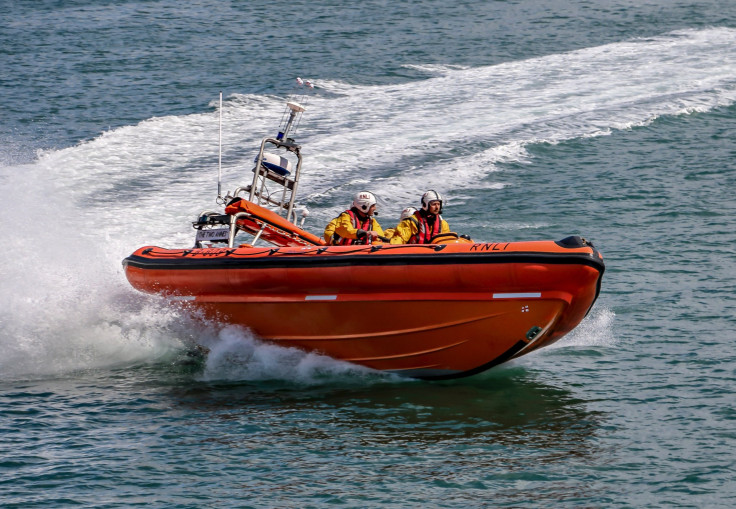 © 2023 Latin Times. All rights reserved. Do not reproduce without permission.