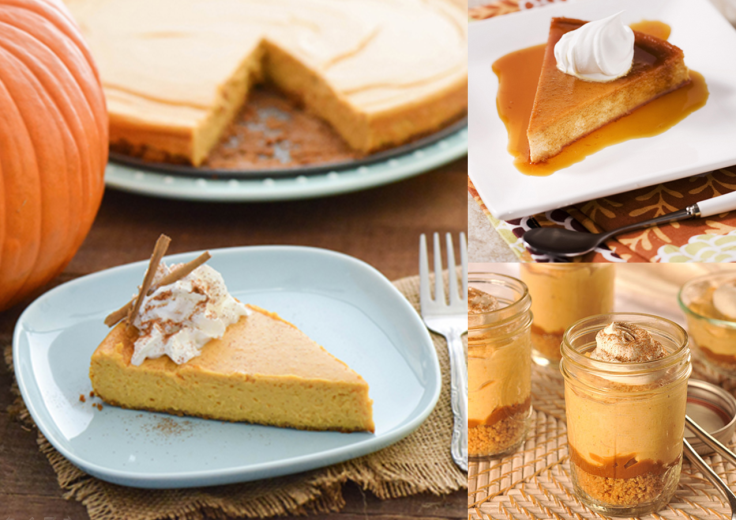 With the fall season within arm's reach, many restaurants, cafes, and pop-up shops have already brought back the beloved pumpkin spiced latte – or at least some version of a hot pumpkin drink.
The popularity of this drink, however, often leaves many non-caffeine drinkers alienated, which is why Nestle La Lechera is sharing with you, via Latin Times, three pumpkin-inspired desserts that will fulfill all of your cravings.
These easy-to-follow recipes are perfect for sharing, as well as great for on-the-go!
La Lechera's Pumpkin Flan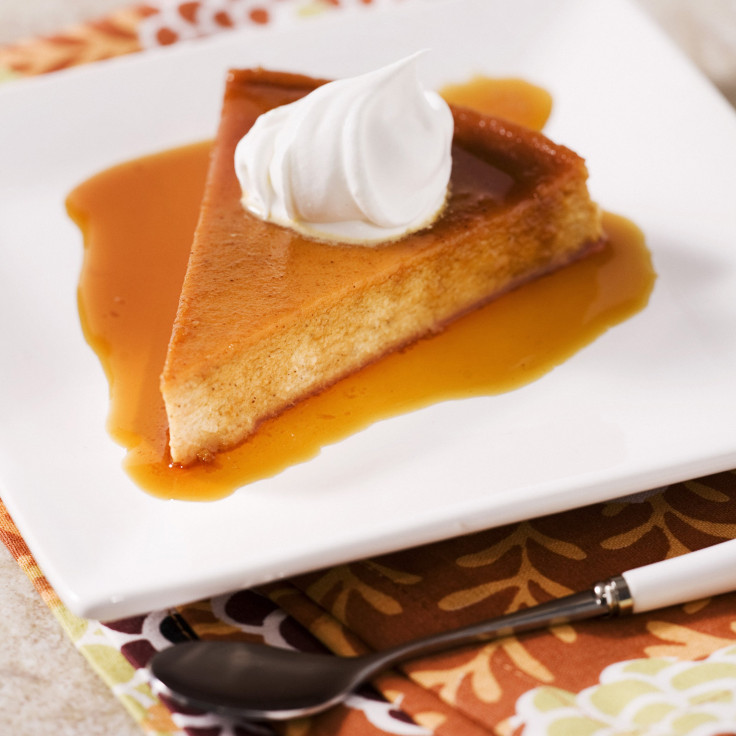 INGREDIENTS
¾ cup granulated sugar
1 can (14 ounces) NESTLE LA LECHERA FAT-FREE Sweetened Condensed Milk
1 can (12 ounces) Nestle Carnation Evaporated Lowfat 2% Milk
1 can (15 ounces) Libby's 100% Pure Pumpkin
5 large eggs
1 teaspoon ground cinnamon
Sweetened whipped cream (optional)
DIRECTIONS
PREHEAT oven to 350° F
HEAT sugar in a small, heavy-duty saucepan over medium-low heat, constantly stirring, for 3 to 4 minutes or until dissolved and caramel-colored. Pour onto bottom of 10-inch-round cake pan; quickly swirl around bottom to coat.
PLACE evaporated milk, sweetened condensed milk, pumpkin, eggs, and cinnamon in a blender; cover. Blend for 5 seconds. Pour into prepared pan. Place pan in large roasting pan; fill roasting pan with warm water to about 1-inch depth.
BAKE for 50 minutes or until the knife inserted near the center comes out clean. Remove flan from water. Cool on wire rack. Refrigerate for 4 hours or overnight.
TO SERVE, run a small spatula around the edge of the pan. Invert serving plate over pan. Turn over; shake gently to release. Garnish with sweetened whipped cream.
Creamy Pumpkin Cheesecake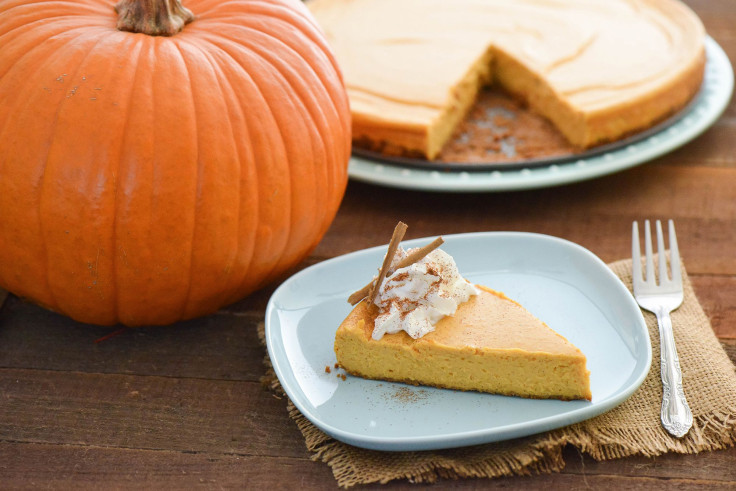 INGREDIENTS
Nonstick cooking spray
1 cup graham cracker crumbs
2 tablespoons unsalted butter, melted
2 packages (8 ounces each) 1/3 less fat cream cheese, at room temperature
1 cup NESTLE LA LECHERA FAT-FREE Sweetened Condensed Milk
1 cup Libby's 100% Pure Pumpkin
1 teaspoon ground cinnamon
½ teaspoon ground nutmeg
¼ teaspoon salt
2 large eggs, at room temperature
DIRECTIONS
PREHEAT oven to 350° F. Sprays a 9-inch springform pan with nonstick cooking spray.
MIX graham cracker crumbs and butter.
PRESS crumb mixture firmly onto the bottom of the prepared pan. Bake for 10 minutes or until golden. Remove from oven and allow to cool. Reduce oven temperature to 325° F.
BEAT cream cheese and pumpkin in a large mixer bowl on high speed, scraping down side of the bowl as needed, for about 3 minutes or until completely smooth and creamy.
BEAT in sweetened condensed milk, cinnamon, nutmeg, and salt on low speed to incorporate. Add eggs one at a time, beating well after each addition.
POUR into crust.
BAKE for 30 to 35 minutes or until edges are puffed, but center still jiggles (it will continue to bake and set as it cools). Cool to room temperature on wire rack.
REFRIGERATE for at least 4 hours before serving. Serve with whipped cream, if desired.
Dulce de Leche Mini Pumpkin Cream Pies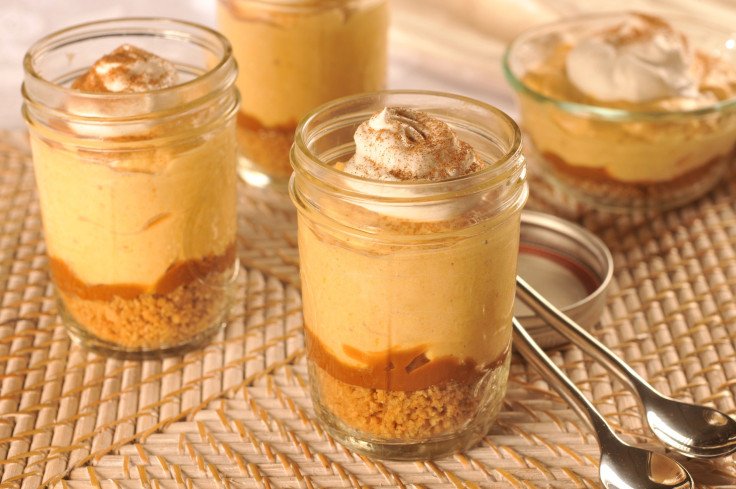 INGREDIENTS
Crust:
1 ¼ cups finely crushed graham crackers
5 tablespoons butter, melted
1 (3.4oz) box vanilla instant pudding and pie filling mix
1 can (12 fl. Oz.) Nestle Carnation Evaporated Lowfat 2% Milk, chilled
Filling:
1 can (15 oz.) Libby's 100% Pure Pumpkin
1 teaspoon pumpkin pie spice plus additional for dusting
1 (8 oz.) tub frozen whipped topping, thawed and divided
1 can (13.4 oz.) NESTLE LA LECHERA Dulce de Leche
DIRECTIONS
For Crust:
COMBINE crushed graham crackers and butter in a small bowl. Spoon about 2 measuring tablespoons into each of ten half-pint canning jars, custard, cups and/or ramekins. Pat crust down with the back or side of the measuring spoon.
For Filling:
COMBINE pumpkin, evaporated milk, pudding, mix and pumpkin pie spice in large mixer bowl; beat for 1 minute or until blended. Fold in 2 cups of whipped topping.
To Assemble:
WARM dulce de lechea in microwave-safe bowl on HIGH (100%) power for 15 to 20 seconds to soften; stir well. Spoon dulce de leche on top of each crust. Spoon in about ½ cup pumpkin filling. Top with a dollop of remaining whipped topping and a dusting of pumpkin pie spice. Keep refrigerated at least 2 hours before serving.
© 2023 Latin Times. All rights reserved. Do not reproduce without permission.