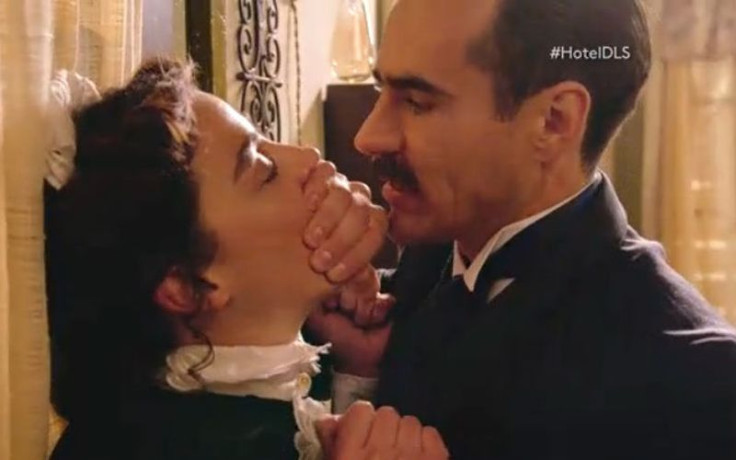 Things are getting crazier on "El Hotel De los Secretos" as all the lies are coming to light. You will not want to miss the Univision telenovela this week as many secrets are about to be revealed. Read ahead if you want to know what will happen next. Spoiler Alert! Spoiler Alert! Andres (Carlos Rivera) surprised Julio (Erick Elias) and Isabel (Irene Azuela) before they leave to tell them that Cristina's (Ximena Herrera) death was not an accident and someone killed her. Julio decides to cancel the trip with Isabel to find out who killed his sister. Detective Ayala (Jesús Ochoa) starts the questioning at the Grand Hotel to get to the bottom of the Cristina murder case.
Sofia (Dominika Paleta) tells Isabel that she and her mother found Cristina's dead body and altered the scene of the crime. Diego (Jorge Poza) threatens to kill Belén (Ilse Salas). Andres tells Angela (Daniela Romo) that he is going to marry Belén. Ayala is closer getting close to finding a finger print on the homicidal weapon. Teresa (Diana Bracho) threatens Belén, but she confesses that she knows the dark secret that the Alarcón family hide. Teresa tells Diego and Sofía that Belén has the letter that Rómulo wrote before his death with the secret. Make sure to catch "El Hotel De Los Secretos" Monday through Friday at 10pm ET/PT to see everything play out. Are you excited?
© 2023 Latin Times. All rights reserved. Do not reproduce without permission.