Embattled talk show host Ellen DeGeneres dropped $8.5 million on a Beverly Hills mansion on Friday, adding the mid-century pad to her $450 million real estate portfolio at the back of her daytime show's finale, which has been plagued with allegations of toxic work culture.
The 63-year-old's luxurious 4,614 square feet home in the Hidden Valley Estates features a chef's kitchen, a lush garden, and a pool, with five bedrooms and at least four bathrooms, The Sun reported.
The property, often mistakenly tagged as the "Rowan estate," has been completely restored by architect John Bertram with designer Sarah Shetter. It was built in 1961 by renowned architect Robert Skinner and was originally commissioned by banker David H. Rowen.
According to the listing, the 0.42-acre lot houses a courtyard entry, a pool, greenery, trees, and gardens designed by Judy Kameon of Elysian Landscapes.
The New York Post noted that Adele's new $9.95 million home, which formerly belonged to Nicole Richie, and Katy Perry's $7.47 million house, are also situated in the same street as Degeneres' new mansion.
"We [DeGeneres and her wife Portia de Rossi] buy a house, and we love it, and we stay in it, and then we get a little bored because we like a different style or a different aesthetic, and I love furniture, and I love decorating," DeGeneres said in a 2018 interview. "So if I find something else and we make money, it turns out, why not move to another house?"
The TV veteran will bow out of her talk show "The Ellen DeGeneres Show" in May next year after it was plagued with toxic workplace allegations leveled against her. Despite this, she contends that was not the reason for her departure, citing the need to be constantly challenged as a creative individual.
Meanwhile, Australia's Channel Nine has moved to dump the long-running daytime show after eight years on-air since 2013, according to the Daily Mail.
A spokesman for the station has confirmed that its final season will no longer return to Channel Nine.
The show has already released a promo for its final season, starting Sept. 13, providing a glimpse of their accomplishments over the years. It also highlighted its ability to give out "almost half a billion" that left "countless lives changed" since it debuted on Sept. 8, 2003.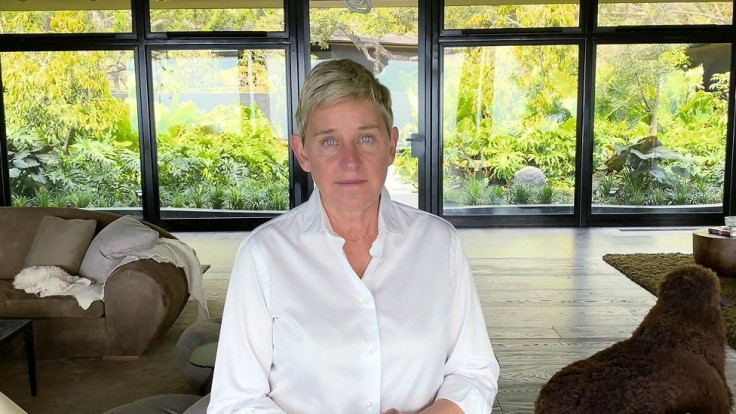 © 2023 Latin Times. All rights reserved. Do not reproduce without permission.