An endangered Malayan tiger in a Florida zoo was shot and killed on Wednesday, Dec. 29, after an unauthorized maintenance worker, who did not have access to the enclosures, put his arm into the tiger's pen, causing the tiger to maul and bite his arm off.
Eko, an eight-year-old Malayan tiger, was brought to the Naples Zoo at Caribbean Gardens in Florida back in 2020. Part of an endangered species with only 200 members of it left, people were hoping that this would bring visibility to the plight of their species, BBC reported.
However, 26-year-old River Rosenquist, a maintenance worker authorized only to clean the restrooms and the gift shop, approached the enclosure of the tiger, putting his arm through the enclosure fence as a possible attempt to pet the tiger, according to CBS News.
Rosenquist started screaming as Eko mauled his hand on the other side of the fence and tried to get him through the enclosure. Deputies in the zoo attempted to scare the tiger off, but in the end, an officer was forced to fire a shot at the endangered animal to save the human's life.
Eko let go of the arms and retreated towards their pen, where it was tranquilized to find out the extent of its injuries. There, the zoo's veterinarian learned that the tiger was fatally shot and would likely not survive the ordeal.
"Our deputy did everything he could do in that situation and he ultimately made the only possible decision he could in order to save this man's life," Collier County Sheriff Kevin Rambosk said.
The condition of Rosenquist has yet to be updated, and it is not clear if he suffered any debilitation injury from being mauled by a tiger. It is not known if police officers or the zoo will charge him with any specific crime regarding the incident.
The zoo posted a statement mourning the loss of Eko as they realize the gravity of the death when it comes to the dwindling population of Malayan tigers.
"He will be deeply missed and we sincerely appreciate the love and support of the community as we navigate this difficult time," Naples Zoo said in a statement.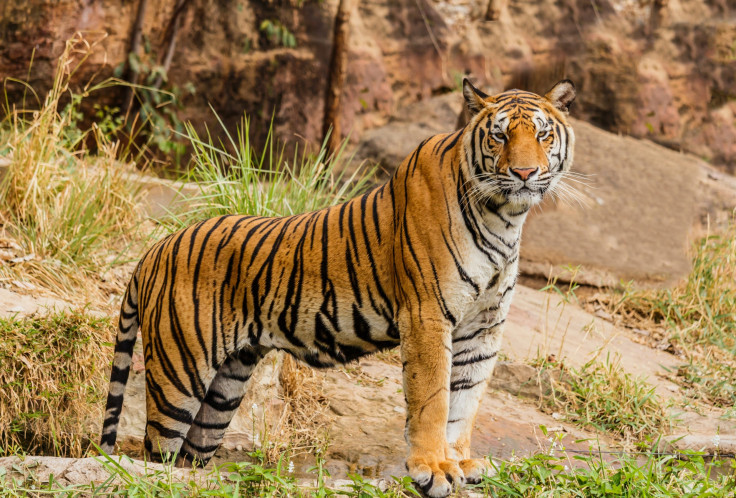 © 2023 Latin Times. All rights reserved. Do not reproduce without permission.