In a surprise twist, 18 NBA players have reportedly been charged with defrauding the league of health and welfare benefits when they sought reimbursements for medical or dental work that were never performed.
The indictment was filed with the U.S. District Court in Manhattan, alleging that players received $2.5 million in fraudulent proceeds, with 10 paying the alleged ringleader, Terrence Williams, at least $230,000 in kickbacks, Reuters reported.
Williams allegedly made false invoices in exchange for kickbacks, not to mention create bogus letters of medical necessity for three players.
In a report from NBC New York, Williams received kickback payments totaling at least $23,000 in return for providing the alleged false documentation. He also allegedly helped three defendants - Ronald Glen Davis, Charles Watson Jr. and Antoine Wright - get fake letters of medical necessity.
One example included in the indictment was a $19,000 claim Williams allegedly submitted for chiropractic care, for which he was reimbursed more than $7,000.
Among those included in the indictment include former Boston Celtics players Tony Allen and Glen Davis. Both won an NBA title while playing for the Beantown squad in 2008.
Aside from Allen and Davis, other players include Sebastian Telfair and Milt Palacio.
Telfair joined the league in 2004 with the Portland Trail Blazers and ironically also suited up for the Celtics in the 2006-07 season. His last NBA stint was with the Oklahoma City Thunder in 2014.
Palacio is part of the Trail Blazers coaching staff but was put on administrative leave following the charges.
"The federal investigation is independent of the Trail Blazers organization and we will have no further comment pending the outcome of the legal process," the Trail Blazers said in a statement.
Other defendants charged include Alan Anderson, Shannon Brown, Will Bynum, Melvin Ely, Jamario Moon, Darius Miles, Ruben Patterson, Eddie Robinson, Greg Smith, C.J. Watson and Antoine Wright. Aside from the NBA players, Allen's wife Desiree is also on the list.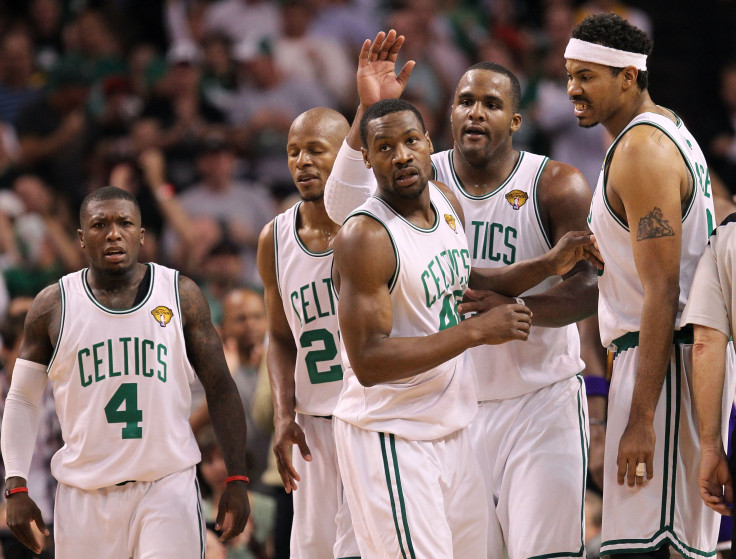 © 2023 Latin Times. All rights reserved. Do not reproduce without permission.