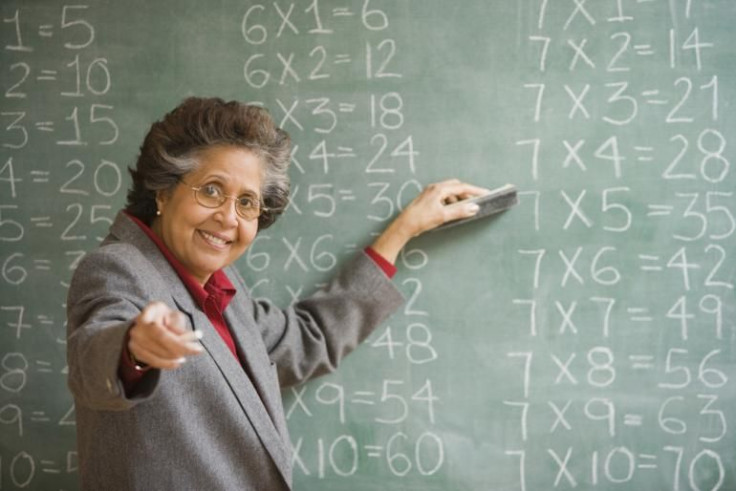 Multiple news outlets claimed that a former teacher at a Texas school for fifth and sixth graders is accused of sexually abusing a former student for up to three years.
Ex Tomball Intermediate School teacher Marka Lee Bodine, 31, was arrested Saturday on an allegation of continuous sexual assault of a child under the age of 14, according to KRIV and KPRC. She was released from the Harris County Jail after paying a $100,000 bond.
"It was definitely a cry out for help. He had reached out to a school, and he reached out to the police department as well, so I think he just became overwhelmed with it and reached out to us," said Tomball Police Chief Jeff Bert.
KPRC, which cited an arrest affidavit, said the victim and Bodine started texting after playing a video game together online. According to the affidavit, he then sent each other sexually suggestive photographs.
They started having sexual intercourse when he was 13 years old. According to Bodine, the sexual abuse lasted up to three years and included encounters in his car and classroom.
"And it does appear that this is one of those cases where grooming of the child was involved, in other words, getting the person to be feel trusted initially," Chief Bert said.
Authorities are concerned with how they can ensure that they have all of the facts in this case and that no other children are involved.
Bodine admitted to having a sexual relationship with the boy and exchanged explicit images with him after. The teacher also initially told the school's principal that a former student had accessed her private photos and threatened her.
The Tomball Independent School District received reports of an alleged improper relationship between a teacher and a former student "not currently attending" Tomball ISD schools. It "immediately launched an administrative investigation."
"The employee was then placed on administrative leave, resigned and is no longer employed with Tomball ISD," the statement read.
The school district said they "immediately alerted" Tomball police and Children's Protective Services. They are also investigating the claims.
"The safety of our students in Tomball ISD is our No. 1 priority, and any substantiated allegations of employee misconduct will not be tolerated," the statement continued.
"The district will be providing the appropriate social-emotional support to students and staff; we ask that the media and public respect the safety and privacy of the campus community."
© 2023 Latin Times. All rights reserved. Do not reproduce without permission.