A former president of Russia and a loyal ally of Putin called for the enemies of Russia to "disappear" on Tuesday, as the United States continues pursuing Russian oligarchs seen to be violating sanctions against the country.
Dmitry Medvedev, who served as president of Russia from 2008 to 2012, currently serves as deputy chair of the Security Council of Russia and helped keep Putin in power as the Russian dictator was not allowed to run for a third consecutive term at the time, according to Insider.
In a threatening Telegram post released on Tuesday, Medvedev called for the disappearance of Russia's enemies, although he was not specific or upfront as to who these enemies he is calling out are. It is presumed, however, that the genocidal tone of the message was aimed at the West and Ukraine.
"People often ask me why my Telegram posts are so harsh. The answer is that I hate them. They are bastards and scum. They want death for us, for Russia. And as long as I'm alive, I'll do anything I can to make them disappear," Medvedev said.
Accusations of genocide have dogged Russia on since the beginning of their invasion of Ukraine due to their rhetoric against the country. Putin has also made claims that he does not consider Ukraine to be a real country, increasing worries from the West regarding the situation on the ground. Allies like Medvedev have also spewed out those talking points in public.
"Deep Ukrainianism, fueled by anti-Russian poison and an all-consuming lie about its identity, is one big fake," he said. "This phenomenon has never happened in history. And now it doesn't exist."
Meanwhile, in an attempt to ensure the effectivity of the sanctions placed against Russia, U.S. authorities have moved to seize two luxury jets belonging to Russian oligarch Roman Abramovich, which they believe is hiding in a country where it can be seized by the U.S., NPR reported.
"Our international partners — nations devoted to the rule of law — far outnumber those jurisdictions where these aircraft can safely hide, and our investigation of illegal exports in violation of U.S. law will continue unabated," U.S. Attorney Damian Williams said.
Abramovich is among the wealthiest Russian oligarchs in the world. His assets are currently being watched by authorities in relation to the sanctions placed against his country after the Ukrainian invasion. Among the things he has done recently was sell his stake to the football club Chelsea.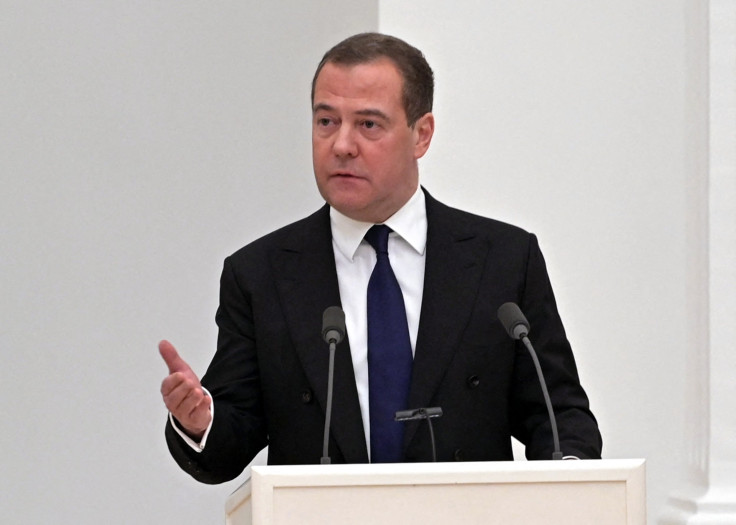 © 2023 Latin Times. All rights reserved. Do not reproduce without permission.