After roughly eight months, actor Jason Sudeikis has finally sent feelers on his split with former fiancé Olivia Wilde. However, his explanation was hardly straight to the point.
Instead, the 45-year-old former Saturday Night Live host answered it by saying that the breakup will have a better understanding in a year when he spoke to GQ.
"I'll have a better understanding of why in a year," he started. "And an even better one in two, and an even greater one in five, and it'll go from being, you know, a book of my life to becoming a chapter to a paragraph to a line to a word to a doodle."
It was in November 2020 when Sudeikis and Wilde split up after more than seven years together. They have two kids, 7-year-old Otis and 4-year-old Daisy.
Curiously, it did not take long for Wilde to be linked to another man. The 37-year-old was spotted with Harry Styles, someone who is 10 years younger than her. As one would expect, the sighting caused quite a stir with the media.
As far as Sudeikis is concerned, it is something you can either learn from or make excuses.
"You take some responsibility for it, hold yourself accountable for what you do, but then also endeavor to learn something beyond the obvious from it," he explained.
Sudeikis made headlines as well when he appeared at the Golden Globe virtual ceremony. He wore a tie-dye hoodie but there were questions raised about his health.
When he won the best actor in a comedy for "Ted Lasso," many thought he was high. He stuttered and was rambling during the acceptance speech.
Word got around that Sudeikis may have been still heartbroken from his split with Wilde. He denied the claims and also explained he was not high.
"I wore that hoodie because I didn't wanna f–king wear the f–king top half of a Tom Ford suit. I love Tom Ford suits, but it felt weird as s–t," the actor explained.
Other than that, Sudeikis has found a way to get over pitfalls. He shared how handled hitting rock bottom which is ultimately left to a person's choice or decision.
"I think if you have the opportunity to hit rock bottom, however you define that, you can become 412 bones or land like an Avenger," he said. "I personally have chosen to land like an Avenger."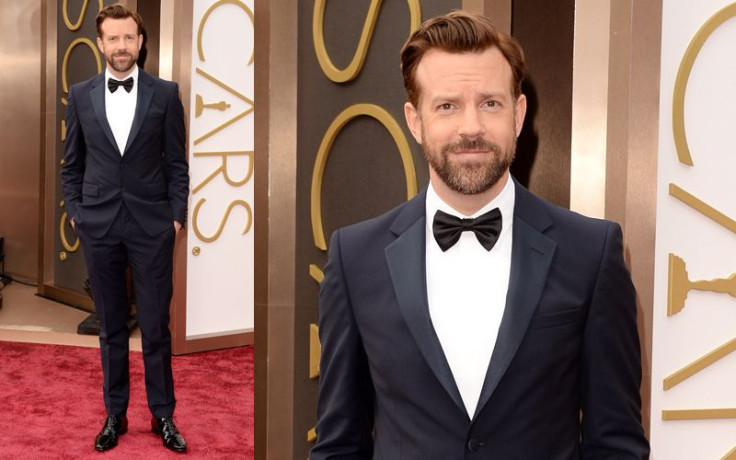 © 2023 Latin Times. All rights reserved. Do not reproduce without permission.