After a royal tour of the Caribbean countries that started on Saturday, March 19, was marred by protests and talks of leaving the British Commonwealth, Prince William and Kate Middleton are reportedly considering a new strategy to strengthen their relationships with other countries in the Commonwealth.
As the royal couple return to England after a tenuous and tense trip through Belize, Jamaica, and the Bahamas, the two are reportedly "overwhelmed with remorse" at the negative response that their tour received, and are now thinking of ways to possibly mend these relationships in the future, according to Us Weekly.
"It was certainly more challenging than expected given the protests. They obviously know the history, but being there during the protests was a real eye-opener," an insider knowledgeable about the couple said.
The two were met with protests in Jamaica demanding reparations for the past enslavement that the monarchy enabled against its residents, and were also unable to go to a sustainable cacao farm in Belize after locals boycotted the trip, calling it "a slap in the face," Cosmopolitan reported.
"We don't want them to land on our land. That's the message that we want to send," the chairman of Indian Creek Sebastian Shol said. "They could land anywhere but not on our land."
The couple was reportedly spitballing new ideas after the trip of ways that they could help repair relationships in the Commonwealth so that they can move forward into the future together, with the insider saying, "They can't change what has happened in the past so are focusing on [the] future."
"Obviously William and Kate want the former colonies to remain part of the commonwealth," the insider continued. "But [they] will support whatever decision they make, including becoming independent."
Their dedication to repairing these relationships is so strong that they have set up a meeting to ensure that The Firm and the rest of the royal family will understand their intentions even if these new ideas put them "at odds with the Firm."
"They want what is right for the people," the insider asserted.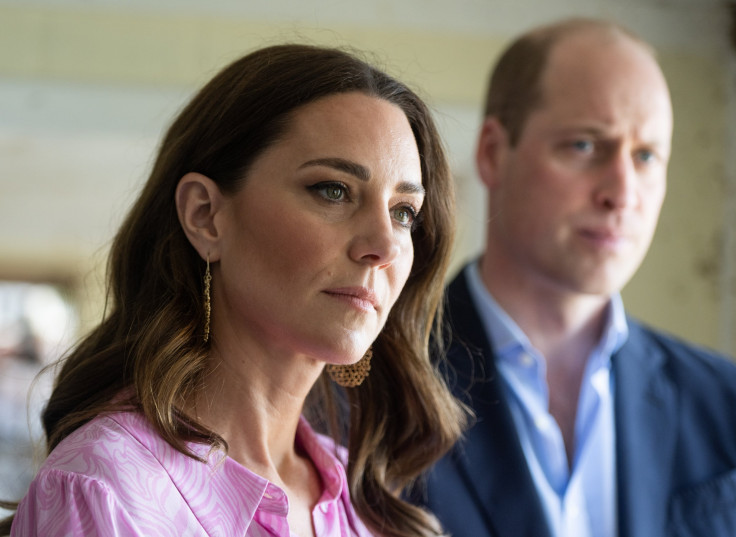 © 2023 Latin Times. All rights reserved. Do not reproduce without permission.