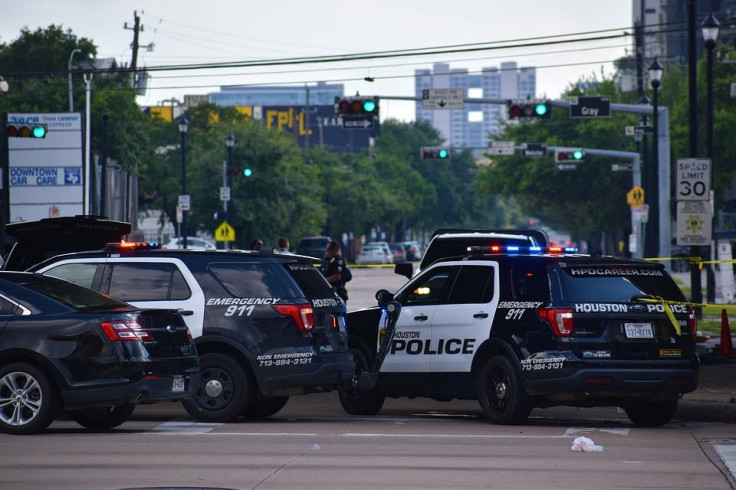 The family of a 9-year-old girl who was killed during a shootout on a tragic Valentine's Day evening is seeking to upgrade the suspect's previous charge to murder. Tony Earls, the 41-year-old suspect was released on Thursday after posting a $100,000 bond for charges related to aggravated assault.
According to KHOU-11, Earls was earlier charged with aggravated assault resulting in serious bodily injury for the death of Arlene Alvarez after he opened fire thinking he was shooting at the person he claimed had robbed him at a Chase Bank drive-thru ATM. Several rounds of gunfire could be heard from surveillance footage on that evening in the 2900 block of Woodbridge Drive. Earls said he was with his wife at the time of the alleged robbery and he had run after the robber.
The Alvarez family was out on the town for Valentine's Day dinner when they stopped and parked by the same ATM on their way to dinner at Spanky's pizza but got caught in the middle of the robbery. Earls had gone after the robber with his gun and shot at the Alvarez family truck thinking it was the robber's getaway vehicle. Houston police said Earls fired two shots and one bullet went through the family vehicle and a fatal gunshot hit the girl's head.
Armando Alvarez is furious and frustrated knowing his daughter's accused killer is out in public on a mere $100,000 bail. "I'm pissed off right now that this person who killed my daughter is out and out in public right now," said Alvarez. "This person should have no bond."
The legal representative for the Alvarez family said his clients are seeking to upgrade the suspect's former charge to murder citing that the shooting was reckless in nature and was done with an intentional act. "The amount of the bond, the $100,000, does not correlate with the moral values in our community, which is to protect our children," the family's attorney said.
Alvarez and his family are also filing a lawsuit against Chase Bank for their failure to provide added security in that specific ATM area known to be a hotspot for such crimes. Chase Bank provided a statement regarding the incident saying they are working closely with local officials handling the investigation.
Newly released surveillance footage of the fugitive robber was released by Houston police after they were able to identify him while he was climbing over a fence. Authorities said the robbery suspect is wanted by the police for a chain of events that led to the death of Alvarez.
Earls' present charges remain until his case is referred to a grand jury. While out on bail he is expected to follow an 8 am to 8 pm curfew and is prohibited to have any weapons, nor is he allowed to contact the Alvarez family. His attorney argued that Earls acted in self-defense and that the incident was genuinely a case of mistaken identity.