A seal named after the late rock icon Freddie Mercury is dead following the brutal attack of a dog that was unleashed by its owner near the Hammersmith Bridge on Sunday. The vicious attack was captured by a photographer who was taking random snapshots of the beloved sea mammal.
According to the Sun, four passersby tried to help Freddie Mercury by prying the jaws of the dog on the seal during the attack.
"The dog just wouldn't let go," Duncan Phillips, said in a report from MyLondon. "It wouldn't let go despite repeated attempts by members of the public to separate the animals."
When the seal and the dog were separated, efforts were made to try to save Freddie Mercury. He ended up with a fractured flipper and an infected wound. But despite their best efforts, vets were left with no alternative to ending his suffering by putting him down on Monday, The Guardian reported.
"Unfortunately, after an X-ray this afternoon, our worst fears were confirmed, and the seal not only sustained a broken bone, but also a dislocation, damage to his joint, ligaments and nerves that made it impossible to treat and return him to the wild," the British Divers Marine Life Rescue said in an official statement via Facebook.
Despite the attack, no charges will be met on the dog's owners. Authorities were trying to get some update from Rebecca Sabben-Clarke, a leading English silk. A spokesperson for the Royal Society for the Prevention of Cruelty to Animals mentioned that the whole incident was heartbreaking and that dog owners should be more responsible in keeping their pets on a leash.
"Dog owners should act responsibly and keep their pets on leads around wild animals to ensure incidents like this are prevented. It is never OK to allow dogs to harass and attack a wild animal," the spokesperson stated.
Freddie Mercury was a beloved figure since arriving in the Thames a few weeks ago. The 10-month old seal gained public attention in February when he was rescued from Teddington Lock after he got stuck on a fishing lure.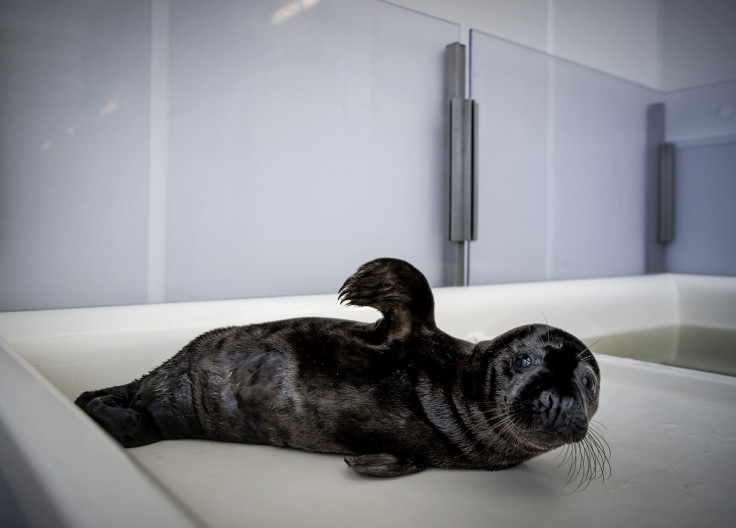 © 2023 Latin Times. All rights reserved. Do not reproduce without permission.