The manhunt for fugitive Brian Laundrie has come to an end after the FBI confirmed that the partial human remains found yesterday in a Florida nature reserve belong to the man. He vanished last month on an alleged hike just days after returning home alone from a cross-country trip with his fiancée, Gabby Petito.
"They are human remains, no doubt there. I would say that the remains were consistent with one individual, you know skeletal remains," police spokesperson Josh Taylor told CNN.
The identification, made possible by dental records, came after North Port Police announced that the recovered remains were skeletal.
The said remains were found alongside Brian's backpack and notebook the same day his parents, Chris and Roberta, decided to help authorities with their search on Wednesday.
The fugitive reportedly left their North Port, Florida home on Sept. 14 for an alleged hike to the vast Carlton Reserve park but never returned. His family claims he went off with only his backpack and left behind his wallet and phone.
However, former NYPD Chief of Detectives Robert Boyce said that the discovery of the body was "quite strange," according to 6ABC.
The official noted it does not add up to coincidence that the parents knew exactly where to go on the first day of their attempt to help authorities with their search, which began a month ago following the reported disappearance of slain Long Island native Petito.
For a month, authorities scoured the swampy Carlton Reserve wilderness park using drones, sniffer dogs, and underwater equipment in the search for the fugitive.
Laundrie was hit with charges in late September with the unauthorized use of Petito's Capital One Bank debit card and withdrawals or charges worth more than $1,000 while she was missing, The Guardian noted.
"The day the park reopens...they go to this exact spot. They find the backpack and identify the backpack from what I understand and the notebook in this particular area, so it's quite strange," he said. "Did they know more? Were they holding back? That will be determined in the next couple of days I think."
Following confirmation that the remains belong to Brian, two cops visited the North Port, Florida, home of the Laundries, informing them of the FBI announcement before it was made public.
"Chris and Roberta Laundrie have been informed that the remains found yesterday in the reserve are indeed Brian's," Steven Bertolino, who represented the Laundries, said. "We have no further comment at this time. We ask that you respect the Laundrie's privacy at this time."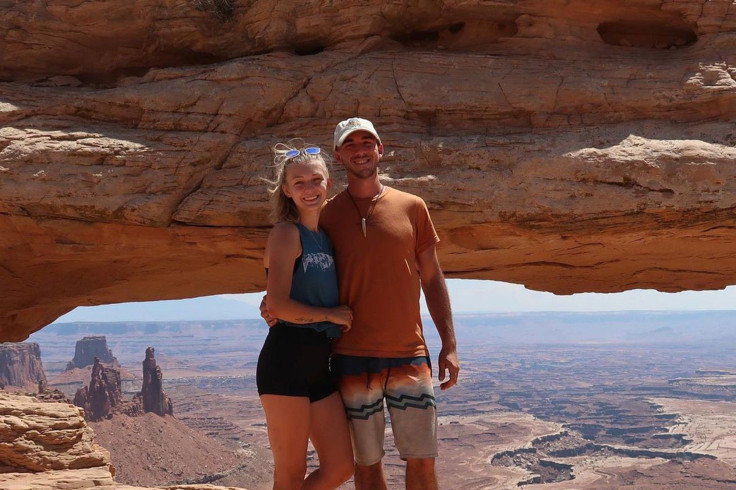 © 2023 Latin Times. All rights reserved. Do not reproduce without permission.