A female Argentinian judge was caught on tape kissing a convicted cop killer sentenced to life in prison by her court.
Daily Mail said Mariel Suarez, a judge in southern Chubut province, was caught on camera kissing detainee Cristian "Mai" Bustos on December 29 at the Penitentiary Institute in Trelew. The video footage was leaked on the internet.
Suarez had just sat on a panel of judges debating whether Bustos should be sentenced to life in prison for the 2009 murder of police officer Leandro "Tito" Roberts.
Despite Bustos' status as a "very dangerous prisoner," just one of the three judges, Mariel Suarez, voted against the life sentence, recommending a lesser penalty instead.
The Superior Court of Chubut stated on Tuesday that officials had initiated administrative proceedings against Mariel Suarez for poor behavior and might face punishment.
The Chubut Superior Court said in a statement that the investigation would look into the circumstances of Suarez's contact with the cop killer, as well as how long the meeting lasted.
Cristian "Mai" Bustos was sentenced to life in prison, which began last week. Bustos was sentenced to life in prison by judges Mara Laura Martini and Ximena Miranda Nastovich.
According to The Sun, Cristian "Mai" Bustos had previously been on trial for the murder of Leandro Roberts, who was fatally shot in Corcovado, Chubut. Bustos' brother was also killed in the gunfight, which occurred while Roberts attempted to apprehend the convict for an earlier prison break.
During his trial, Bustos admitted that he was the one who fired the shot that killed the cop. He was found guilty of homicide and sentenced to life in prison.
Bustos was already wanted for the murder of his stepson, a newborn. In a crime that resulted in a separate murder conviction and a 20-year prison sentence, a nine-month-old newborn was battered to death.
The child's spine was shattered, as if it had been cut in half, according to the autopsy. The judges considered the serious violence that resulted in the child's death while deciding on a life sentence.
However, authorities reviewed the judgment in November 2020, and they lowered the life term to a 20-year sentence in June of last year.
Officials took Bustos to a local police station, where he fled immediately after being apprehended. According to reports, a police officer may have assisted Bustos in his escape.
He had been on the run for two years and was thought to be in Chile until news emerged in March 2009 that he would return to the family home to celebrate his mother's birthday.
According to the Daily Star, Mariel Suarez told the Argentinian news website Todo Noticias that there was no kissing during the prison visit.
She observed that they were merely conversing and that they were being heard. The judge said they talked "close-up" because there were "hidden discussions," people walking nearby, and a camera.
Suarez stated that she has no sentimental attachment to Bustos. She stated that she was working on a book about him and that their connection was working.
"I believed the version of events he gave at his trial and that's why I voted for a lesser punishment than life imprisonment," the Argentinian judge added.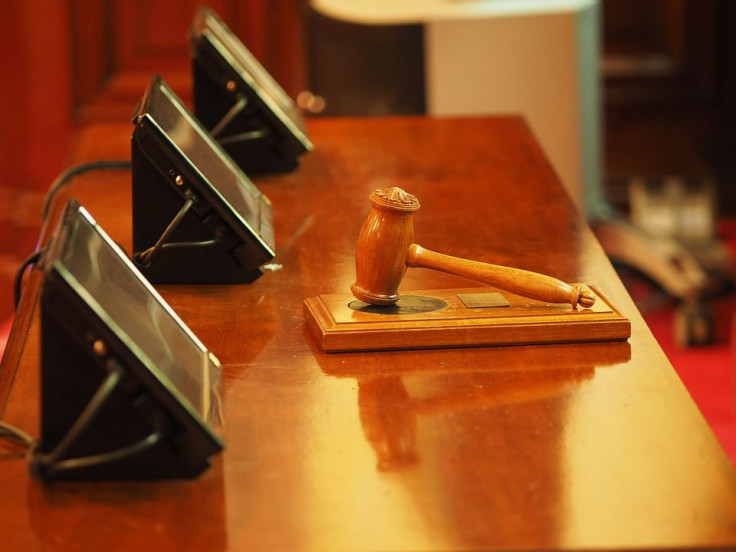 © 2023 Latin Times. All rights reserved. Do not reproduce without permission.