"Final Fantasy 16" is shaping up to be an epic tale of brotherly love and loss, complete with simmering political intrigue and gritty Soulslike war. And it's possible that the next installment in the iconic series will arrive on PlayStation 5 earlier than fans think.
With a meaty four-minute trailer, FF16 was revealed during Sony's PlayStation 5 showcase in September 2020. Chocobo fans all over the world were disappointed, despite reports that more details would be revealed during The Game Awards on Dec. 10. Anyone looking for another dose of "Dark Souls" meets "Game of Thrones" vibes will have to wait until 2021.
Although it's unclear when producer Naoki Yoshida, director Hiroshi Takai, and the Square Enix team will announce something new, the official teaser website has already revealed a lot about the upcoming fantasy epic. But what about the rest of it? Here's what we know about 'FF16.'
The "Awakening" trailer from "Final Fantasy 16" opened Sony's PS5 showcase in September 2020. It shows a magical medieval fantasy universe full of Final Fantasy Summons (called "Eikons" here). Several kingdoms, including Shiva, Titan and Phoenix, are fighting each other over these Eikons. Titan is pitted against Shiva in this scene.
Joshua, a princely young boy, is called "Dominant." He is endowed with supernatural abilities linked to the Eikon Phoenix. While the trailer suggests there are two playable characters, a PS Blog post confirms they are the same character at various times. That's similar to Final Fantasy XV, which lets players dress up as both a young bachelor and a middle-aged monarch in Prince Noctis' impeccably tailored suits.
However, TechRadar said there is currently no set release date for "Final Fantasy 16" yet. So we don't expect to see it anytime soon.
But Square Enix remarkably polished the game's first reveal trailer, showing real-time cutscenes and fights. The trailer, according to producer Naoki Yoshida, "represents a fraction of what our team has achieved since the beginning of production on this."
Director Hiroshi Takai predicts a lengthy wait for Final Fantasy 16. "And though we're pouring our hearts and souls into this project [every] day, it may still be some time before we can get it into your hands," he said.
However, Yoshida said that Final Fantasy 16 will receive a major update in 2021. So it's reasonable to expect it later than that.
There are a couple of minor details in the FF16 story, Game Rant said. Something seems to happen to Joshua, the land of Valisthea is afflicted by a blight, Eikons are a big deal, and the world seems to be on the brink of war, if not already at war.
Given the age difference and war escalation seen in the trailer, the two representations of Clive seem to suggest a time jump. However, in this conflict involving many nations, several of them possess a Mothercrystal. Crystals are nothing new in Final Fantasy, but each of these crystals has a name.
That's odd in and of itself, but maybe more importantly, the names seem to follow a pattern. The Grand Duchy of Rosaria, home to FF16's Joshua and Clive, has a Mothercrystal called Drake's Breath, which is located in an off-shore volcano. Sanbreque's capital, Oriflamme, is built around the Drake's Head, the Holy Empire's Mothercrystal. The Drake's Fang, hidden in the heart of a mountain range, is under the jurisdiction of the Dhalmekian Republic.
The Drake's Spine is found in the Kingdom of Waloed, and it has helped the King put down rebellions and assemble armies. The Drake's Breath, a mother crystal that lies "at the heart of one of their islands," is under the influence of "Final Fantasy 16's" dark Iron Kingdom. The Crystalline Dominion, not so much a government as a dominion of delegates from neighboring nations, is founded around the "tallest" of all Mothercrystals, Drake's Tail, in the heart of Valisthea.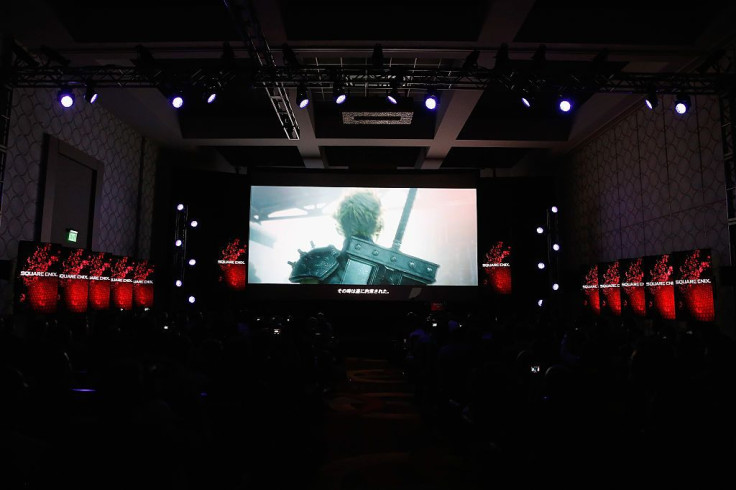 © 2023 Latin Times. All rights reserved. Do not reproduce without permission.