A Florida firefighter now faces charges of petit theft in addition to causing someone to falsify records. Anthony Damiano, a captain with Polk County Fire Rescue, confessed to robbing his co-worker's share of the COVID-19 vaccine. As per the arrest affidavit; Damiano, who surrendered on Wednesday afternoon allegedly took three syringes containing Moderna's vaccine for his elderly mother.
While Damiano has been released on bond from the Polk County Jail, he is the second to have been arrested in this case. As stated in a report on CNN, paramedic Joshua Colon was apprehended for his alleged role in falsifying vaccine screening. The incident surfaced after consent forms indicated that officials "set up the circumstance" that led to the theft. Colon reportedly amassed vials of the vaccine on January 6 to administer to firefighters.
Colon allegedly revealed that Damiano, his superior, had light-heartedly quipped about getting some doses for his mother, urging him to report them as "waste." Things got challenging when Colon refused to heed Damiano's suggestion. Damiano, evidently upset about being refused the vaccine, threatened to inform his supervisors that Colon was selling them outside of work— as mentioned on sheriff's affidavit.
"Colon stated he became frightened due to Captain Damiano's rank in the agency," – as mentioned in the affidavit. As per Colon's version to investigators; three vaccine doses were missing from the refrigerator where it was stored when he returned to the station. Polk County Sheriff Grady Judd maintained that Colon concocted false stories to account for the missing doses, in a news conference Tuesday.
Colon's attorney, David R. Carmichael, told CNN in a statement that Colon encountered a very difficult situation when a supervisor demanded Mr. Colon provide unauthorized doses of Covid vaccine for use by the supervisor's family. "Colon deeply regrets his weakness in failing to alert the chain of command to the theft of the vaccine," added Carmichael.
A further probe into the incident led to the discovery of the vaccines in Damiano's car. Damiano's mother reported to investigators that her son had only been trying to help her get vaccinated, according to the affidavit. She further added that she was yet to procure the vaccine and believed that "was attempting to help her obtain the vaccine legally."
Both Colon and Damiano have resigned from their duties, with the latter having put his papers down at the Polk County Fire Rescue shortly before he decided to confess to authorities, according to Chris Jonckheer, spokesperson for the department.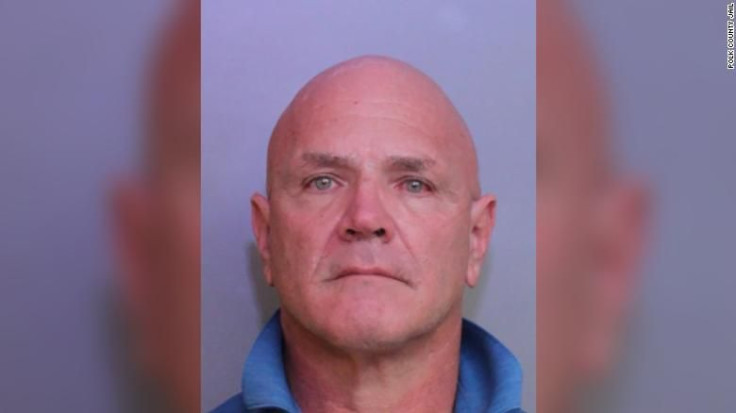 © 2023 Latin Times. All rights reserved. Do not reproduce without permission.