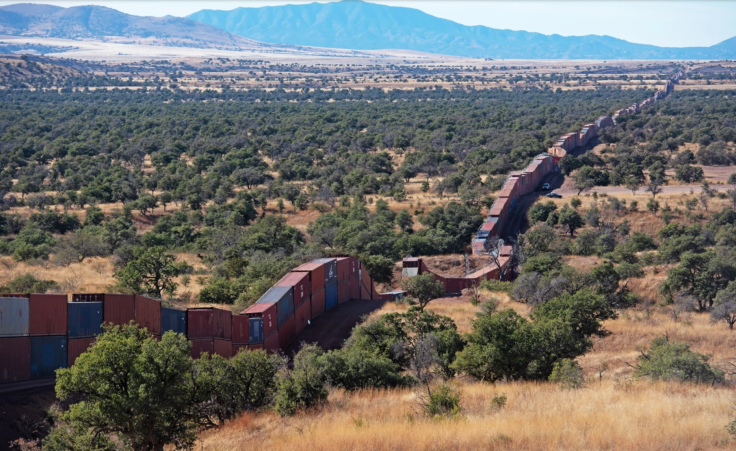 The makeshift border wall in Arizona made up entirely of shipping containers is currently being dismantled in time for its new Democratic administration. The border barrier wall set up by former Republican Gov. Doug Ducey has cost the state millions of dollars after being put up and removed in just a few months.
ABC News reported all 130 containers that had been stacked in Yuma and covered about 3,800 feet were removed on Tuesday. Yuma Mayor Doug Nicholls expressed his concern about the gaps in the border around the Morelos Dam section that has not been scheduled for construction could attract more illegal immigrants to wade through it.
"The containers were never going to totally stop people from crossing, but it was a way to better control it," Nicholls said citing how hundreds of migrants pour into his small city each day. He added that he is already in talks with Gov. Katie Hobbs's administration regarding border security and hopes the governor could make her way sooner to visit the area after she was sworn in last week.
Russ McSpadden, a southwest advocate for the Center for Biological Diversity who regularly visits Cochise County in San Rafael Valley said that about a third of the 3,000 containers erected in the remote site are continuously being dismantled by workers. The removal of the steel containers has been seen as a shift of power after following an agreement between Ducey's administration and the federal agencies after the issue found its way to the federal court when the former Republican governor filed a lawsuit.
Ducey strongly argued that Arizona had the right to protect its residents from illegal immigrants. The court's decision gave a deadline of 30 days to remove the containers to enable Hobbs' administration to review the situation. Some $76 million in state funds were allocated to remove the containers after spending $95 million to erect them.
Nicholls pointed out how Yuma is not prepared to accommodate the migrants as it lacks migrant shelters. He cited the continuous regular busing of migrants to Washington despite the change in governors. Since May last year, around 2,500 migrants were bussed to the capital with over 70 bus trips.
Meanwhile, migration rights advocates have lashed out at Biden's new border restrictions, calling it a contentious expulsion policy that put people's lives in danger. Under his new measures, Biden announced last week that as many as 30,000 migrants will be returned to Mexico each month including refugees from Cuba, Haiti, Venezuela and Nicaragua.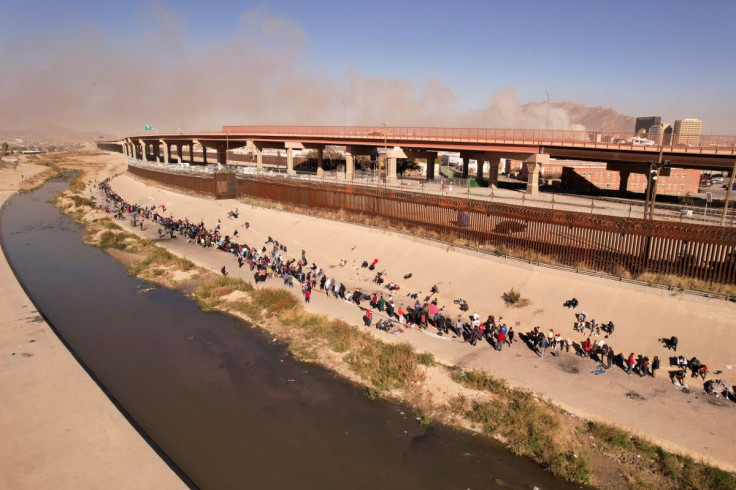 © 2023 Latin Times. All rights reserved. Do not reproduce without permission.