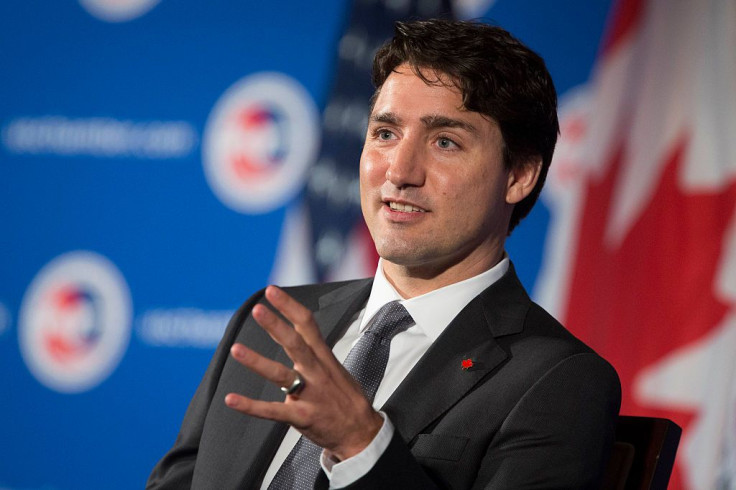 Canadian actor Ryan Grantham sat through the first day of his sentencing trial on Tuesday for the death of his mother in 2020 after he pleaded guilty to second-degree murder in March. The 24-year-old Grantham admitted to killing his mother and in his statement to police, the actor also planned to drive cross country with the intent to kill Canadian Prime Minister Justin Trudeau. Excerpts from his journal also revealed the same when this was read out in court.
According to CBC News, Grantham fired a single gunshot at his 64-year-old mother, Barbara Waite while she was playing the piano in their Squamish home located in British Columbia on March 31, 2020. His mother sustained a fatal wound to the back of her head. Based on admission facts stated in court documents, Grantham left their home the next day with his mother's body still lying in a pool of blood as he packed ammunition along with the three guns, 12 Molotov cocktails, and a slew of camping supplies. He had printed a Google map that showed the directions to Trudeau's residence at Rideau Cottage in Ottawa.
Before he took off that day, he had hung a rosary from the piano and lit up candles around his mom's body. Waite's daughter, Lisa, found her mother lifeless on the floor on the evening of April 1. She came over to visit and check on her after she became concerned that Waite failed to return her phone calls and messages.
However, with a half-baked plan in place, Ryan had only driven some 25 miles north of Vancouver realizing he would have to drive for about 2 days to reach Canada's capital city. Instead, he decided to turn around and drove towards the Vancouver police headquarters and confessed his crime. Grantham approached an officer sitting in a police car and said, " I killed my mother."
Police said Grantham had thoughts of committing a mass shooting and targeting people at Simon Fraser University where he was attending school as well as on Vancouver's Lion's Gate Bridge. Just days before killing his mother, Grantham did a walk-through of his plans while recording a video clip of himself. On the day of the murder, he again recorded himself with his GoPro camera while describing what he had done.
The said video was presented by prosecutors to the court where the actor confessed, "I shot her in the back of the head," he said in the clip. "In the moments after, she would have known it was me, " Grantham added.
Prosecutor Michaela Donnelly said, Grantham's accounts in his journal show he is very much self-aware and quite introspective. Investigators also cited how Grantham's journal contained written thoughts from the actor that spoke of his battle with depression along with several mental health issues he's been coping with. He was smoking a lot of weed, had anger issues and anxiety over his perceived failures, and was also contemplating ending his life.
Grantham is known for his role in the movie "Diary of A Wimpy Kid," and "The Imaginarium of Doctor Parnassus." He also acted in popular television series such as "Riverdale," "Supernatural," and "iZombie." Should he be found guilty of a second-degree murder charge, he could face an automatic life sentence with the Crown Court seeking 18 years of parole ineligibility.