A high-profile Russian spy who was murdered in November 2006 allegedly made claims that Vladimir Putin was filmed having sex with boys in his younger years as a student. Alexander Litvinenko made these allegations before his death and had posted his claims on the world wide web.
According to the Daily Beast, an inquiry into the spy's death and his claims of Putin being a pedophile is what may have brought him his death. The hit on the ex-Russian spy was speculated as personal orders from the Russian president after his assassination was found to have been caused by a lethal dose of radioactive isotope polonium210 poison that laced his pot green tea while staying at the Mayfair hotel. His assassination came shortly after Litvinenko's claims were posted in an article on the Chechen separatist website Chechenpress. The article came out in 2006 following released film footage of Putin at the Kremlin lifting a young boy's shirt and kissing his belly.
Litvinenko alleged that Putin's display of affection towards the boy was a sign of a longheld secret by the KGB about the leader. He claimed that the said videos of Putin having sex with boys in his Moscow flat did exist but were destroyed when he came to power. He also spoke of how Putin was denied a position in the foreign intelligence division as a young recruit because his bosses found out he was a pedophile soon after his graduation.
"Many years later, when Putin became the FSB director and was preparing for the presidency, he began to seek and destroy any compromising materials," Litvinenko wrote. "Among other things, Putin found videotapes in the FSB Internal Security directorate, which showed him making sex with some underage boys," he further claimed.
In a recorded inquiry into Litvinenko's assassination by retired High Court judge Sir Robert Owen, the murdered spy had carried a personal animosity towards Putin at the time and made unabated criticisms while he spoke of the leader being a pedophile. Owen said Litvinenko made repeated highly personal attacks on the Russian president and revealed allegations of pedophilia a few months before his death.
The British independent inquiry into Litvinenko's death that was linked to his claims of Putin's pedophilia was announced Thursday at the Royal Courts of Justice after a 10-year-wait. Litvinenko's wife, Marina Litvinenko, had pleaded for an inquiry into her husband's death for 8 years but had been denied by diplomats in fear of compromising London's improving relationship with Moscow. The inquiry found ample evidence implicating two Russians, Andrei Lugovoy and Dmitry Kovtun, who had carried out the assassination.
Speaking on the steps of the court Thursday, Marina said she was very pleased with the verdict. "I am of course very pleased that the words my husband spoke on his deathbed when he accused Mr. Putin have been proved by an English court."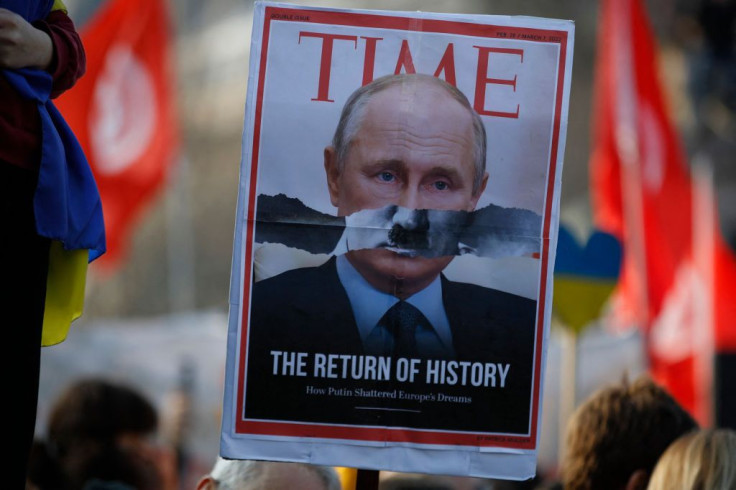 © 2023 Latin Times. All rights reserved. Do not reproduce without permission.