A former U.S. Roman Catholic cardinal has been charged for sexually assaulting a 16-year-old boy during a 1974 wedding reception.
91- year-old Theodore McCarrick became the highest-ranking U.S. Catholic official to face criminal prosecution on sex abuse charges after he was charged with three counts of indecent assault and battery on a person 14 years or older.
Pope Francis defrocked McCarrick after a 2019 Vatican investigation found him guilty of abuse.
According to court documents, the victim alleging the abuse told investigators that the incident took place during his brother's wedding reception at Wellesley College in Massachusetts on June 8, 1974.
The victim said McCarrick, who had been a family friend, told him that his father wanted the two of them to have a talk regarding his misbehavior.
As they walked around the campus, McCarrick groped him before leading him into a small closet-like room and fondling him while chanting prayers, the victim said.
"It takes an enormous amount of courage for a sexual abuse victim to report having been sexually abused to investigators and proceed through the criminal process," the alleged victim's lawyer, Mitchell Garabedian, wrote in an email.
The former Washington DC archbishop is also accused of assaulting a teenager in New York in the early 1970s and forcing men, who studied priesthood, to sleep with him at a beach house in New Jersey.
McCarrick has previously claimed he had "no recollection" of any of the alleged abuse. He is among hundreds of clergymen accused of sexually abusing children.
McCarrick is scheduled to be arraigned in a Massachusetts court on Sept. 3.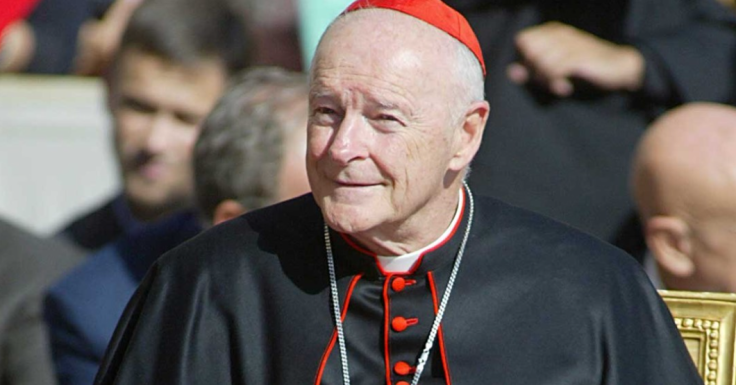 © 2023 Latin Times. All rights reserved. Do not reproduce without permission.