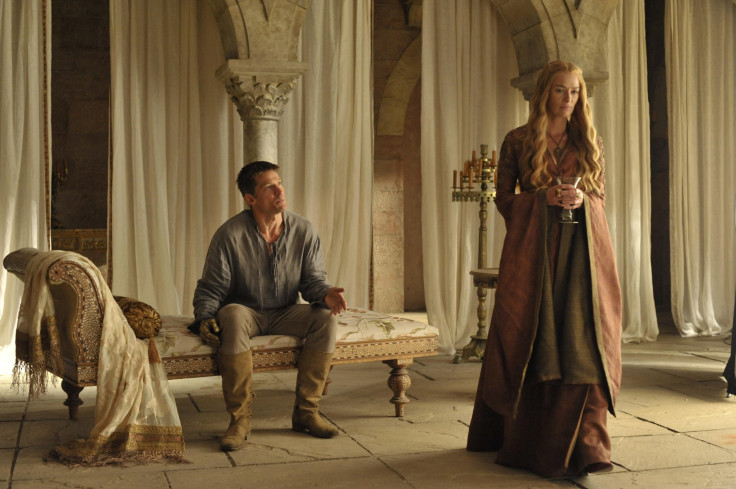 Season 5 of "Game of Thrones" is still a ways off, but that doesn't mean the spoiler news has stopped. The new season will most likely premiere in April 2015, which means that filming is well under way, so what's new in the world of Westeros? Well, quite frankly, a lot. To begin our spoiler roundup there are a ton of new filming locations for the forthcoming season! In addition to Belfast, Malta, Scotland, Croatia, Iceland and Morocco, HBO has added two more filming locations that are sure to make an impact, Season 5 will take fans to Spain and Israel. The new locations are set to represent the kingdom of Dorne and the eastern lands of Meereen. That's not the only spoiler we have, in addition to the new filming locations, there will be new faces on set!
Season 5 has added eight new characters, mainly from Dorne, fans will meet a lot more of the now deceased Oberyn Martell's family. Including his older and ruling brother Doran Martell, and three of his daughters, who are known throughout the kingdom as the "Sand Snakes" including Obara Sand, Nymeria Sand, Tyene Sand. Rounding out the new royal characters in Dorne is Doran's son, Prince Trystane Martell who is currently engaged to Cersei Lannister's daughter Myrcella, who was also re-cast for Season 5. Areo Hotah, who serves as the captain of Doran Martell's guard will attempt to keep Dorne's ruling family safe, but as any good fans knows, "when you play the game of thrones, you either win or you die." Outside of Dorne, fans should expect to meet the High Sparrow who will have interactions with Cersei in King's Landing, and Yezzan, a wealthy slave trader from Yunkai who is reportedly going to encounter Cersei's fugitive younger brother Tyrion. More casting news came in the form of Season 5 promotions, Michiel Huisman, who portrays Daario, and Nathalie Emmanuel, who portrays Missandei have both been promoted to series regulars for the season.
Another exciting aspect that will be featured in Season 5 is flashbacks! Several flashbacks will tell the long and storied history of Westeros, and if you are a Tywin Lannister fan then despite his untimely death, you have not seen the last of him. New reports claim that Tywin will be featured in several flashbacks perhaps giving fans the necessary information to understand Tyrion's motivation for murdering his father in cold blood. Fans can also expect the series to continue to diverge from George R.R. Martin's "A Song of Ice and Fire" book collection from, which the TV show, is inspired.
In GRRM's fifth installment "A Dance For Dragons," several of "GoT's" major characters are on individual journeys however it seems the TV series will converge the characters storylines, in theory forcing them back together for the screen. New spoiler reports reveal that Jamie Lannister's story line will be taking him to Dorne, which is completely different from his trajectory in the books. In addition, Arya, who fans last saw in route to Braavos in the Season 4 finale, will end up in the mysterious city, however from there her story will not be the same of her book character. Maisie Williams who portrays the she-wolf revealed, "The possibilities for Arya's future are kind of — there's so many different ways that this could kind of go now and we do have a book, obviously, to go by. But, you know, they can literally do anything. This is a fresh start for Arya and they could choose to go with the books or they could write something completely new and that's what I'm really excited to see."
Last but certainly not least; fans should keep the Boltons in the North in mind. We last saw this group marching towards the Stark's former stronghold Winterfell, but will they arrive? Nothing can be known for certain when dealing with GRRM and HBO show runners, Weiss and Benioff. But one thing is certain, the North will provide a large part of the action in Season 5!
© 2023 Latin Times. All rights reserved. Do not reproduce without permission.