Over the weekend, a Grand Theft Auto fan stormed the set of the famous German game show "Schlag den Star" to ask the host a crucial question: "Where is GTA 6?" This happened after a voice actor may have just introduced a GTA 6 character.
The man, named "Taser," appeared in an episode in which a reality TV star, Evelyn Maria Burdecki, was questioned. He grumbled, "I've been waiting for 'GTA 6' for years."
The Gamer said the host, comedian Alexander "Elton" Dushat, maintained his composure. Dushat mentioned that he has no idea when the next episode of the popular series will be broadcast. He also said that he had no control over the situation.
Elton has worked as a presenter as well as a voice actor. His voice may be heard in the German edition of "Halo 3," which could explain why Taser believed he knew something about the forthcoming Grand Theft Auto game. Taser's unexpected arrival on the performance surprises both Elton and Burdecki, but the two keep calm and entertain him until security arrives to carry him off the stage.
Last week, voice actor Dave Jackson revealed on Facebook that he'll be playing Captain McClane in a future "Grand Theft Auto" game. He then emphasized that he doesn't know if he's playing "GTA 6" or a previously unreleased chapter of "GTA 5," likely "GTA Online." "GTA 6" has been getting a lot of buzz over the last few months, including a leak that says it would have an evolving map when it comes out in 2025.
"So... I just found out from the producers, that it's official; | will play the role of police chief Captain McClane in the new Grand Theft Auto series," said Jackson in a now-deleted Facebook post. "I didn't have the heart to tell them that I didn't really have the time for it! Haha! Yep...someday I WILL take a nap! | know it! I JUST KNOW IT! haha! Seriously, it is a privilege to work with such a professional and fun group of folks. If you are a gamer, stay tuned..."
Following up on this, industry insider Tom Henderson said per Comic Book that he spoke with Jackson after the voice actor made this post. The voice actor was allegedly unable to "offer any major evidence to back up his assertions." Furthermore, Henderson claims that Jackson was "unsure if it's for 'GTA 6' or maybe another chapter in 'GTA 5.'" In this regard, Jackson stated that a new teaser is in the works. If this is the case, the character is most likely for "GTA Online" or new "GTA 5" feature for the "Expanded and Enhanced" edition, which will be released later this year on PS5 and Xbox Series X.
That might spell trouble for Taser, who was later escorted off stage by security. Just as the event was getting back on track, host Elton John wondered aloud if he'd been paid by Take-Two to rush the stage as a publicity gimmick. Let's hope that's not the case, but in the following months, keep a look out for more GTA "streakers."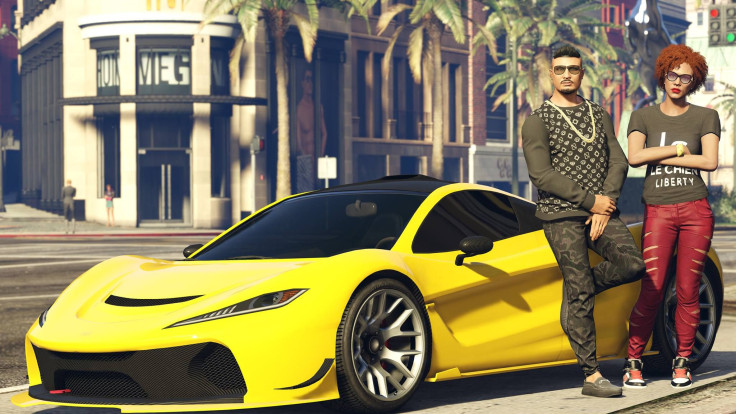 © 2023 Latin Times. All rights reserved. Do not reproduce without permission.