The Tokyo Olympics have officially started to the chagrin of protesters who assembled to tell the International Olympic Committee to "go to hell."
The New York Times said "hundreds" of people gathered outside the Olympic Stadium as the opening ceremony of the 2020 Tokyo Olympics on Friday. Their voices and noisemakers can be heard echoing throughout the stadium during every pause in programming. All fans were prohibited from entering the stadium, resulting in exceptionally silent festivities.
Protesters chanted "Go to hell, IOC," referring to the International Olympic Committee, in a video posted by Michelle Ye Hee Lee of The Washington Post before of the opening ceremony. According to NPR, one activist held up a sign reading, "No Olympics 2020! Use that money for COVID-19!"
The demonstrators screamed and waved flags and posters accusing the IOC and Tokyo 2020 administrators of spreading the coronavirus by allowing foreigners into the country for the global event.
Many wore white medical masks and held signs reading "Lives Over Olympics."
According to the New York Post, the chants were so loud that they could be heard inside the stadium when the music was turned off for a moment of silence for those who had died of COVID.
As Japan attempts to contain COVID-19, there has been a lot of public outrage about pushing through with the Olympics amid pandemic. The country reinstated the state of emergency this month in Tokyo and other prefectures due to an increase in coronavirus cases.
COVID-19 has claimed the lives of over 15,000 individuals in Japan, with over 3000 instances reported in Tokyo in the last two days. Some athletes' Olympic hopes have been shattered after they were told they couldn't compete because they tested positive after landing in Japan.
The Olympics were initially slated for July 2020 but were postponed a year owing to the COVID-19 epidemic. Nonetheless, the choice to continue with them despite the pandemic has sparked debate. In May, a poll found that most Japanese citizens wanted the games to be scrapped, with only 14% believing they should go on as planned.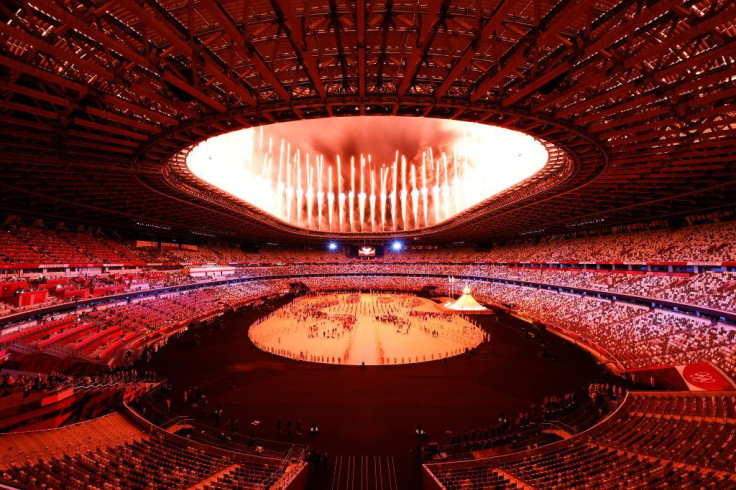 © 2023 Latin Times. All rights reserved. Do not reproduce without permission.