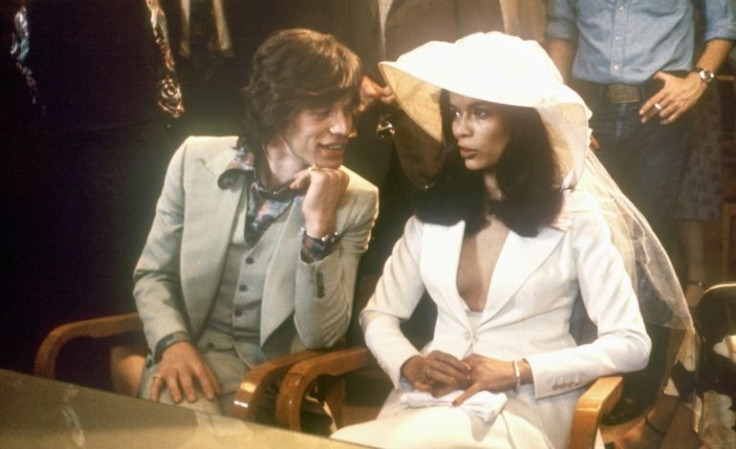 Bianca Jagger is a remarkable woman, who is primarily known for being a social and human rights advocate. Born Bianca Pérez-Mora Macias, the former TV and movie actress is also known as Mick Jagger's first wife.
She is the founder of the Bianca Jagger Human Rights Foundation, dedicated to defending human rights, ending violence against women, addressing the threat of climate change, supporting the rights of indigenous peoples, and defending the rights of future generations, according to the organization's website.
Monday marks Bianca's 71st birthday. While many people on social media are showering the philanthropist with birthday wishes, we celebrate with some facts to know about the Nicaraguan woman, who once stole the heart of The Rolling Stones' frontman. Happy birthday, Bianca!
1) Bianca Jagger was born May 2, 1945 in Managua, Nicaragua to a successful import-export merchant father and a housewife mother.
2) Her parents divorced when she was 10 years old. Her mother raised Bianca and her two siblings on a low income.
3) Bianca received a scholarship to study Political Science at the Paris Institute of Political Studies in France.
4) On September 1970, a then 26-year-old Bianca meets Mick Jagger at an after party following a Rolling Stones concert in France.
5) According to Rocknuts.net, the British frontman fell head-over-heels for the Nicaraguan young woman and invited her to their concert in Italy.
6) It is also reported that Bianca joined the group on tour and since then the couple was inseparable.
7) After six months of dating, Jagger proposed to Bianca and 24 hours later got married on May 12, 1971 at a catholic church in Saint-Tropez, France.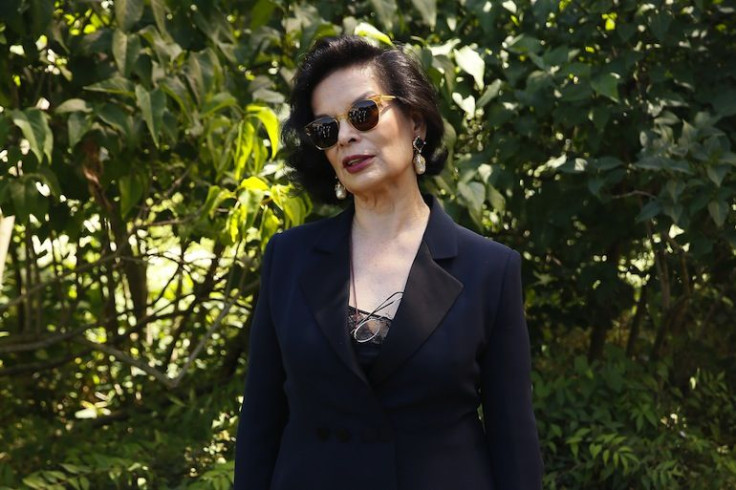 8) The couple tied the knot with Bianca being four months pregnant.
9) Some of the music industry's biggest stars attended the couple's wedding, including Eric Clapton, and Paul McCartney and Ringo Starr from The Beatles.
10) Mick and Bianca became first-time parents with the birth of their daughter Jade Sheena Jezebel Jagger on October 21, 1971 in Paris, France.
11) In 1972, Bianca returned to Nicaragua in search of her parents following the deadly earthquake that shook Managua that same year.
12) After seven years of marriage, Bianca filed for divorce due to Jagger's infidelity with model Jerry Hall, with whom he had four children.
13) Bianca is the British singer's first and only wife as he never remarried.
14) In the late '70s and early '80s, Jagger had a close friendship with pop culture artist Andy Warhol.
15) Not only did they party often at New York City's Studio 54, but word on the street is that Warhol babysat Jade many times.
16) From 1972 to 2011, Bianca showcased her acting skills in many TV and movie productions, including "Miami Vice."
17) In recent years, Bianca has become a social and human rights activist. She also founded the Bianca Jagger Human Rights Foundation.
18) Because of this, Bianca has received many leadership awards, including United Nations Earth Day Awards in 1994.
19) She is the only Nicaraguan to give a speech in front of the General Assembly of the United Nations.
20) Currently, she serves as a Council of Europe Goodwill Ambassador, Member of the Executive Director's Leadership Council of Amnesty International USA, and a Trustee of the Amazon Charitable Trust.
© 2023 Latin Times. All rights reserved. Do not reproduce without permission.