The death of rapper Money Mitch remains sketchy although new reports suggest that he shot himself following a shootout with police last month in Florida.
Known better as Mitchell Holmes, the rapper was found dead at his home in Florida shortly after he was in an incident with police.
According to Deputy Chief Frank DeMario of the Palm Beach Sheriff's Office, they were surveilling the hip-hop star who was on an Uber. The vehicle he was riding was pulled over on suspicion of drugs.
"Our tactical unit was surveilling a suspect for murder. They also have probable cause on him for drugs. So they proceeded to do a traffic. He was in an Uber," DeMario claimed.
DiMario later explained that when the Uber was pulled over, Money Mitch jumped out of and started shooting at two deputies.
"I don't know how many rounds were fired, six or seven but he did it in several different locations," he explained.
But when police went to the second floor of a building, they noticed blood dripping on the first floor. They initially thought that Holmes was wounded. When they got to the rapper, they found him dead and alleged he committed suicide.
"When we got up there he had committed suicide so we didn't have any involvement in far as shooting him," DiMario stated.
When media asked if deputies had returned fire, DiMario said that they did but did not hit him.
As a result, the incident is now under investigation. The two officers involved in the shootout have been placed on administrative leave, a normal procedure.
Money Mitch grew to fame last year when he released a track titled "Charged Up." This was a collaboration with another rapper, SpotemGottem that garnered more than 200,000 views on YouTube.
He also had a big deal with Big Gates Records and recorded around 10 songs with EP Juvenile Dreams.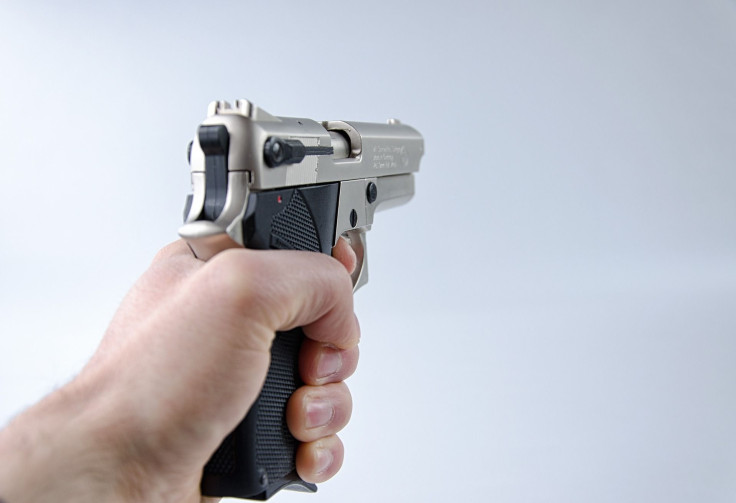 © 2023 Latin Times. All rights reserved. Do not reproduce without permission.