Horrifying footage of a crying baby boy has sent shockwaves across South America after it revealed the moment the orphaned child was sitting in his parents' pool of blood after the teenage couple was fatally shot on a street in Brazil.
According to the Daily Mail, victims Nicolas Elias Albuquerque do Prado, 18, and Cleidiana Pereira Alixandre, 19, were traveling with their 10-month-old son in a taxi to Alto Garcas on Friday when they were attacked by two gunmen in front of a reported drug den on Oct. 8.
The owner of the property, believed to have witnessed the horrifying crime, told local authorities that she was not able to recognize the suspects after they sped off on a motorbike.
A disturbing video from the appalling scene has since gone viral, showing the baby, who was only wearing a nappy, covered in his parents' blood as he sat crying by their corpse.
A team from the Guardianship Council immediately collected the infant boy from the scene and asked Child Protective Services to take the 10-month-old to the nearest hospital to be treated for injuries after he fell to the ground.
Fortunately, the young boy escaped injuries from the bullets amid reports his slain parents were involved with gang drug trafficking, the New York Post noted.
News on the tragedy has since placed more emphasis on the country's growing drug and gang crime crisis.
The bodies of Do Prado and Alixandre will now be sent to the Forensic Medicine Institute for identification and post-mortem examinations as investigations by the Official Expertise and Technical Identification and Civil Police continue.
At this point, the suspects remain on the run. According to authorities, motivation for the crime is yet to be identified.
Meanwhile, police records show that Do Prado was previously convicted of drug trafficking and was under investigation for two counts of robbery. His partner, Alixandre, had been arrested for receiving looted goods.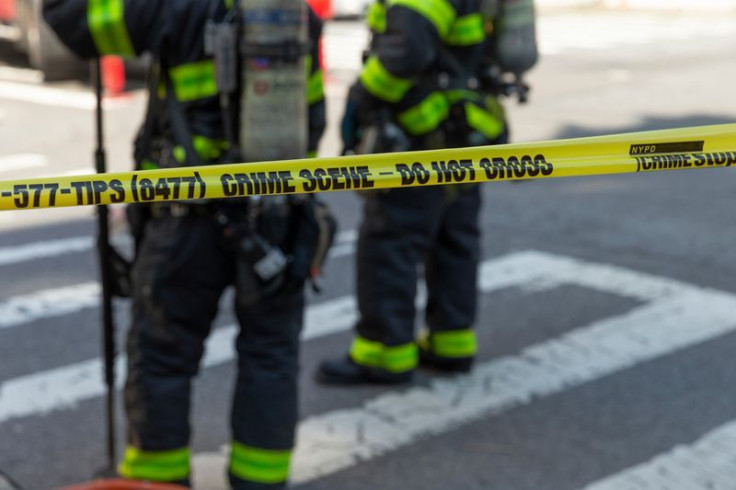 © 2023 Latin Times. All rights reserved. Do not reproduce without permission.