A killer husband in Anaheim, California will serve at least 15 years behind bars for the grim murder of his wife, whose corpse he presented to their kids as they opened their Christmas presents in 2011, the court bared on Friday.
The court has convicted William Wallace, 39, of second-degree murder in April this year following the 2011 death of his wife, Zazell Preston, 26, in their Anaheim apartment.
The former couple shared the home with Preston's two daughters from a previous relationship, who were three and eight years old at the time, as well as her 7-week-old son with Wallace, the Associated Press reported.
The elder daughter, now 18, testified in the trial and told the court that her parents were arguing after they returned home drunk from a neighbor's party on Christmas Eve 2011. She noted that the fight soon turned violent, alleging that Wallace shoved her mother into a glass table, leaving the disoriented woman with several lacerations on her body.
The killer husband then asked her then-8-year-old daughter to help pull the broken glass out of the woman's body before he dragged Preston into the bathroom and dropped her against the toilet seat, severely hitting her head.
Wallace, however, did not call 911 despite his wife's bleeding head injury, Insider noted.
"After she hit the toilet, and I think she [had] passed away, he just took her to the bedroom and put her down to sleep while she was deceased," the daughter said. "That is what I remember because she was cold."
The next day, on Christmas morning, Wallace moved to heave Preston's corpse out to the living room before propping her up on the couch with sunglasses on. Her lifeless body stayed in a seating position on the couch while her daughters and newborn son opened their Christmas presents, New York Daily News reported.
"Mommy ruined Christmas, she got drunk and ruined Christmas," Wallace allegedly told the children, according to prosecutors.
When paramedics arrived, Preston's body was slumped over on the couch. Responding officers said that they found traces of the woman's blood throughout the apartment, along with holes punched in walls and a door off of its hinges.
Wallace's legal camp previously asserted that the woman died from injuries after she drunkenly tripped and fell into a glass table, later shattering it.
"Mr. Wallace is being accused of something that is not his fault. You will hear about a relationship that was full of arguing and yelling, but also a lot of love," lawyer Heather Moorhead told jurors.
During the trial, Senior Deputy District Attorney Heather Brown told the court that Preston, who was persevering to become a domestic abuse counselor before she was killed, was a victim of historical domestic abuse from Wallace.
The court heard that the man had previously served time in jail for physically abusing Preston and was hit with a restraining order against him, according to relatives who also testified against Wallace. They noted that he had repeatedly abused and threatened to kill Preston.
However, the husband somehow persuaded Preston to patch things up, which led to her gruesome death.
"He beat and tortured my daughter and at the same time mentally assassinated her children," Preston's mother, Saidell, said during the hearing. "He showed her no mercy. Let's show him no mercy."
Wallace was initially charged with first-degree murder, which could have slapped him with 25 years to life in prison following a conviction. Jurors eventually sentenced the murderer on June 4 for up to 15 years to life imprisonment, with credit for the nine years he's already spent behind bars.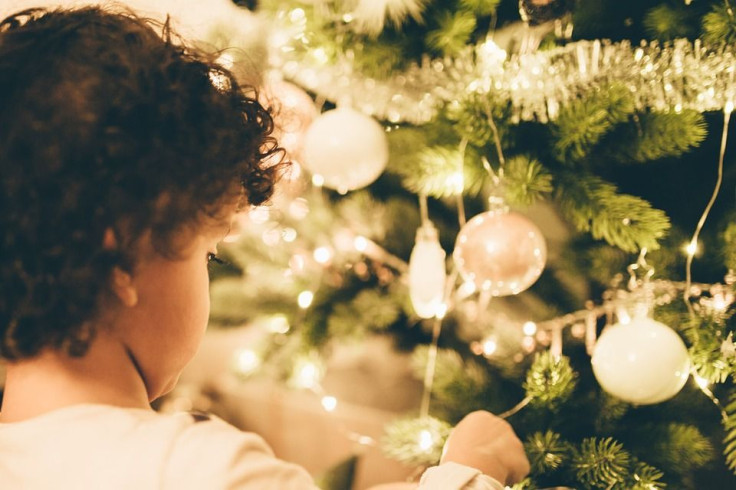 © 2023 Latin Times. All rights reserved. Do not reproduce without permission.