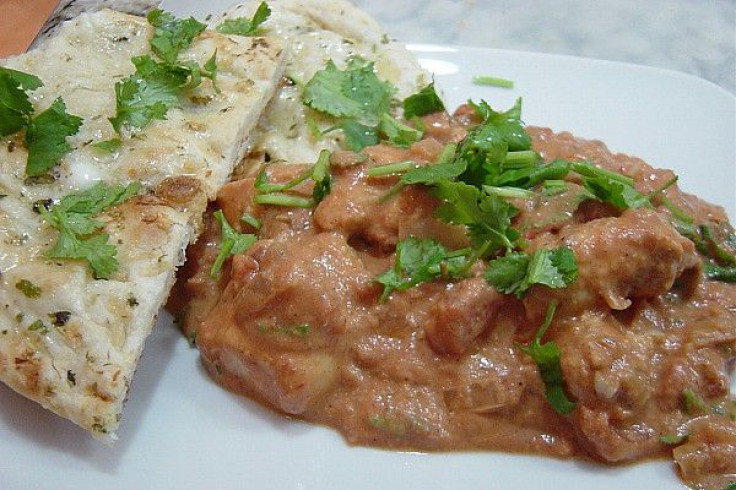 A chef who is believed to have invented the chicken tikka masala died aged 77 in Glasgow, Scotland on Monday, Dec. 19.
The chef, Ali Ahmed Aslam, was born in Pakistan and moved with his family to Glasgow as a young boy. After moving to Glasgow, he opened his restaurant Shish Mahal in Glasgow's west end in 1964. According to Aslam, he created the chicken tikka masala in the 1970s when a customer asked if there was a way of making his chicken tikka less dry, the Guardian reported.
At the time, Aslam was inspired by the food he'd been recently eating to soothe a stomach ulcer: Campbell's condensed tomato soup. Inspired by the idea, he combined the tinned tomato soup with spices and chicken and created the Chicken Tikka Masala.
"Chicken tikka masala was invented in this restaurant. We used to make chicken tikka, and one day a customer said, 'I'd take some sauce with that, this is a bit dry,' Aslam said.
"We thought we'd better cook the chicken with some sauce. So from here, we cooked chicken tikka with the sauce that contains yogurt, cream, spices. It's a dish prepared according to our customer's taste. Usually, they don't take hot curry – that's why we cook it with yogurt and cream," Aslam added.
However, whether Aslam and the Shish Mahal are the true originators of the dish is somewhat indefinite. There are also speculations that it was first created in Balbir Singh's Shahi Chicken Masala recipe in her 1961 cookbook, Euronews reported.
A survey conducted in 2011 put Chicken Tikka Masala as Britain's most popular dish.
Aslam's death was announced by his Shish Mahal restaurant in Glasgow on Monday.
"Hey, Shish Snobs … Mr. Ali passed away this morning … We are all absolutely devastated and heartbroken," the restaurant announced.
After his death, the restaurant was closed for 48 hours as a mark of respect. His funeral was held at Glasgow Central Mosque on Tuesday, Dec. 20.
Meanwhile, in 2009, Mohammad Sarwar, then Labour MP for Glasgow Central, called for the city to be officially recognized as the home of the chicken tikka masala. In addition to this, he also campaigned for Glasgow to be given EU Protected Designation of Origin status for the curry. He also tabled an early-day motion in the House of Commons.
However, the bid was unsuccessful since a number of other establishments around the UK also claimed to have invented the popular dish.
© 2023 Latin Times. All rights reserved. Do not reproduce without permission.