Iran's Supreme Leader Ayatollah Ali Khamenei blamed the influence of the United States and Israel for the mass protests caused by the death of Mahsi Amini, as Iranian forces attacked students and protesters in Tehran University on Sunday.
Khamenei has branded the anti-government protests that stemmed from the death of Mahsi Amini in the custody of the morality police as "riots" during a police university graduation on Monday, as he continued to denounce the incidents and blame Western influence and Israel in reportedly pushing people to protest, according to Al Jazeera.
"I say explicitly that these riots and this insecurity were a design by the US and the occupying, fake Zionist regime [Israel] and those who are paid by them, and some traitorous Iranians abroad helped them," he said.
"In the accident that happened, a young woman passed away, which also pained us, but reactions to her death before investigations [take place] … when some come to make the streets insecure, burn Qurans, take hijabs off covered women, and burn mosques and people's cars – they're not a normal, natural reaction."
Despite his words and the government's attempt to stamp down the protests, they have only intensified over the weeks. On Sunday, Iranian forces found themselves brutally quelling an anti-government protest at Tehran's Sharif University, with witnesses on the scene claiming that the forces shot at the hundreds of students trapped in the area, CNN reported.
"It started with the students refusing to go to class. And then the professor of science came to talk to them because they were chanting stuff… the students were led out by the security forces of the university, and they were then stopped by Sepahs [IRGC forces], wearing normal people's clothing," a witness to the incident said.
"They had guns, they had paintball guns, they had batons," a man who witnessed the incident said. "They were using gases… [that are] banned internationally… it was a war zone… there was blood everywhere."
Videos posted online showed police officers detaining people and shots ringing out across the university, with many students still hiding out at the school by Monday. Iranian officials claimed that 37 students were arrested and that 30 have been let go.
Despite the increasing violence from Iranian forces regarding their attempts to quell down the protests, as well as the belief from many analysts that the government will not give concessions to meet the protesters halfway, the protests continue with many still eager to fight.
"This is far from over. We are not scared. We are outraged. We are furious. You know, these people think that we are the previous generation – that if they do this, we're gonna just stop. We are not going to stop," the university witness said.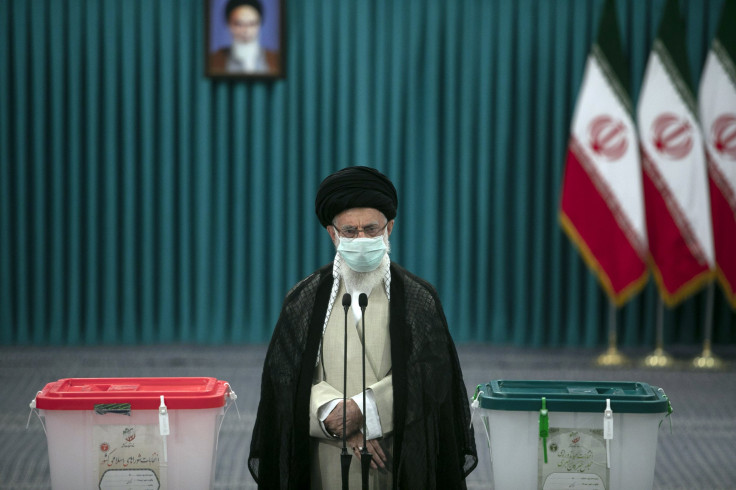 © 2023 Latin Times. All rights reserved. Do not reproduce without permission.