Former Vice President Joe Biden seems to have a plan in place to attract the Latino community living in the U.S. to claim the country's presidency in the upcoming elections after a recent poll showed a lack of enthusiasm among them.
In an attempt to attract Latinos to win U.S. presidential elections 2020, Biden is planning to launch a $55 million campaign. The campaign will focus on areas that have a lot of Hispanic men living there, including Florida, Colorado, Nevada, Texas and Arizona.
However, the problem is that Donald Trump and his allies are already focusing on targeting Hispanics to ensure a win in the November 2020 elections. The campaign officials for Biden did confirm that they are planning the campaign, however, the actual numbers were not revealed stating that they are all in a "transitional planning period."
According to a poll conducted by a group called Black PAC, nearly 73 percent of black voters had a favorable view of Biden.
Apart from the larger Latino communities, Biden's plan is to target regions with a smaller Hispanic population as well. These areas may include Pennsylvania, Wisconsin and Michigan. Trump recorded a win in these areas last time by a small difference.
Latinos in the U.S., for the first time, form the largest racial or ethnic minority group on the voter's list. Therefore, the results of the 2020 U.S. presidential elections in the U.S. can be largely controlled by then and this is the reason why both Trump and Biden are focusing their efforts on ensuring Latino vote bank while targeting Hispanic men as well as there is a growing consensus that their fears and hopes need to be equally addressed.
As of now, the Latino community seems to be divided between Trump and Biden as their choice in the upcoming U.S. presidential elections. While a few prefer Biden over Trump's nature to divide the country on the basis of hatred and no respect toward minorities, others confirm maintaining their support to Trump as before.
"I believe in the president, what he did for economy, and the great job he did in his first three years," said 33-year-old Mexican-American, Joacim Hernandez, who thinks that Biden has no "real solutions" to offer to the people of America.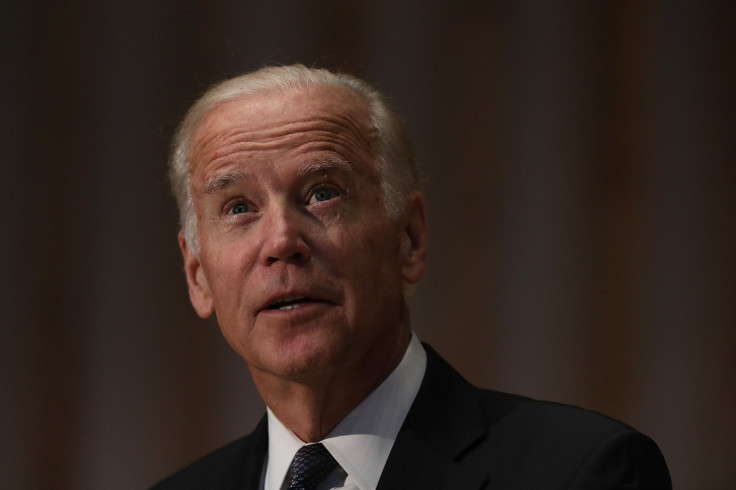 © 2023 Latin Times. All rights reserved. Do not reproduce without permission.