"Jojo's Bizarre Adventure" appears all set for part 6 with the next season adapting the Stone Ocean story. This is good news to anime fans although the revelation did not mention anything yet on when it will premier.
Regardless, there were some details worth noting for part 6 of "Jojo's Bizarre Adventure." This included the confirmation that Ai Fairouz will be the voice talent behind Jolyne. The Japanese voice actress was thrilled about the part and shared how the series meant much to her.
"I cannot live without JoJo's Bizarre Adventure series and it is also what aspired me to take voice acting as a profession," Fairouz said. "I love and admire Jolyne as a character and her beautiful, strong nature gave me strength especially during my student years, so I am really grateful for the opportunity to voice Jolyne."
For the benefit of those who may not be aware of "Jojo's Bizarre Adventure," the Stone Ocean story will follow Jolyne Cujoh, the daughter of Jotario Kujo who was one of the main characters in part 3. Part 6 will be set at Port St. Lucie, Florida with Jolyne being framed for murder. She is sent to prison only to find out that there was a plot to kill her.
Jolyne finds this out through her father who revealed that she was framed by a disciple of DIO. Hence, Jolyne no embarks on a game of cat-and-mouse as she plays the deadly game from her killer.
With most of the attention on what anime fans should expect, a glimpse of that was shared by a Twitter user, Aorkiji. It was through the big event, Joestar The Inherited Soul, where the Stone Ocean was confirmed of getting an anime of its own. It also gave fans a glimpse of Ai Fairouz's take taking on the role of Jotaro Kujo's daughter.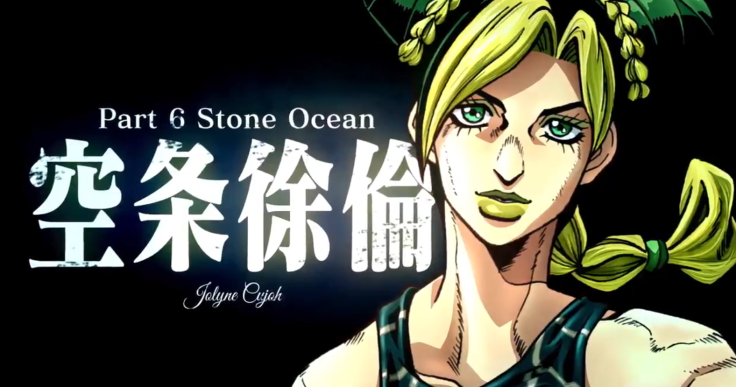 © 2023 Latin Times. All rights reserved. Do not reproduce without permission.