Personal financial disclosure shows that U.S. Vice President Kamala Harris and her lawyer husband Douglas Emhoff are valued between $ 1.9 and $6 million.
President Joe Biden and his wife Jill Biden earned over $600,000 in gross annual income. In contrast, U.S. Vice President Kamala Harris and her husband Doug Emhoff earned around $1.7 million.
The majority of Harris and Emhoff's income - twice as much as Biden's - came from sources other than their salaries. Harris claimed to have made $452,664 as a writer, plus $319,000 from selling a San Francisco home with her husband.
Harris was paid $215,548 as vice president, and her husband, a Georgetown University professor, was paid $164,740. Emhoff also made $582,543 as a lawyer at DLA Piper and Venable, but he left when Harris was named vice president.
The Bidens, on the other hand, relied on their pay for the majority of their income. Jill Biden was paid $67,116 for her teaching job at Northern Virginia Community College, where she teaches English and writing. In contrast, President Biden was paid $378,333.
In their home state of Delaware, the Bidens paid federal taxes of $150,439 and state taxes of $30,765. Harris and her husband owe the government $523,371 in back taxes.
The public disclosure of income and taxes paid by the Biden-Harris administration contrasts sharply with the previous administration of President Donald Trump, who never revealed his taxes. According to Outlook, Trump paid no income tax in 11 of the 18 years covered by the papers.
Kamala Harris is an American politician and the United States' Vice President. With her stance toward drug offenders in the office, Kamala obtains a yearly salary of $157,000 from her position as President Joe Biden's right hand. She worked her way up the ranks to become California's 32nd Attorney General, serving from January 2011 to January 2017, before announcing her intention to run for president in 2020.
From 1990 until 1998, Kamala Harris worked as a deputy district attorney in Alameda County, California. In a 2015 Congressional finance form, Kamala's net worth was listed as $3.31 million. Her net worth is mostly due to her husband, Douglas Emhoff, a partner at the DLA Piper Law Firm with offices in California and Washington, DC.
Kamala Harris submitted 15 years of tax returns while running for the Democratic Party's presidential nomination in 2019. According to the report, most Harris and her husband's money came from their activities in 2018, with the couple earning $1.9 million. Her husband's earnings contributed $1.4 million to the total of $1.9 million.
The couple paid $697,000 in taxes and donated $27,000 to charity during that time. According to financial reports from 2019, Kamala made approximately $320,000 from her book "The Truths We Hold." Kamala's assets range from $2.5 to $6 million, while the couple's liabilities total roughly $3 million, mainly in mortgages.
The majority of the couple's liquid assets are invested in mutual funds and retirement accounts. The couple owned a significant real estate portfolio worth $8 million to $10 million before their mortgage obligations. Doug invested $2.7 million in their Brentwood, California, home two years before their wedding. According to Finty, the house is currently valued at roughly $5 million.
On Jan. 20, 2021, Kamala D. Harris was sworn in as the first woman, the first African American woman, the first Indian-American, the first person of Asian-American ancestry, and the first graduate of an HBCU as Vice President of the United States of America.
Harris was born to immigrant parents in Oakland, California, on October 20, 1964. Her father is from Jamaica, while her mother is from India. After their parents divorced, Harris and her younger sister Maya were raised by their single mother, Shyamala Gopalan Harris.
After high school, Harris attended Howard University, an HBCU in Washington, DC. She then pursued her legal degree at the University of California Hastings College of the Law in San Francisco. She began working for the District Attorney's Office of Alameda County. In 2003, Harris was elected as the District Attorney for the City and County of San Francisco.
In 2010, Harris was elected as California's first African American and first female Attorney General. As Attorney General, she married lawyer Doug Emhoff and became stepmother to his two children.
In 2016, she was elected as the second African American woman to serve in the United States Senate, representing California. During her service in the Senate, Harris served on two crucial Senate committees: the Intelligence Committee and the Judiciary Committee.
In 2019, Harris declared her candidacy for President of the United States. Although she did not win the Democratic primary, she showed that she could play a larger role in American politics, according to Blavity.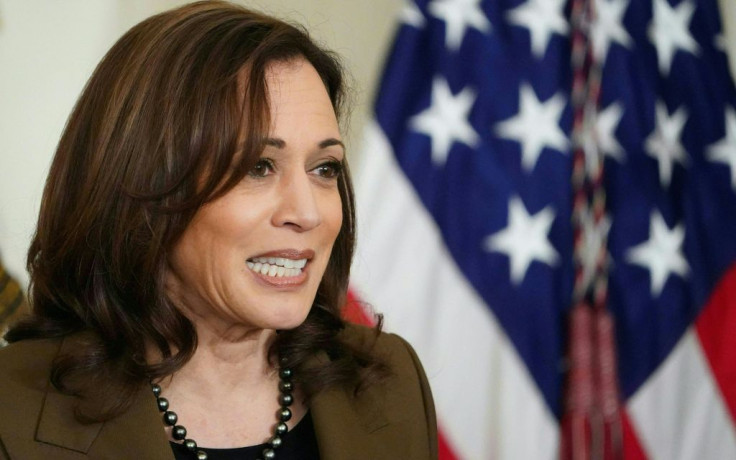 © 2023 Latin Times. All rights reserved. Do not reproduce without permission.