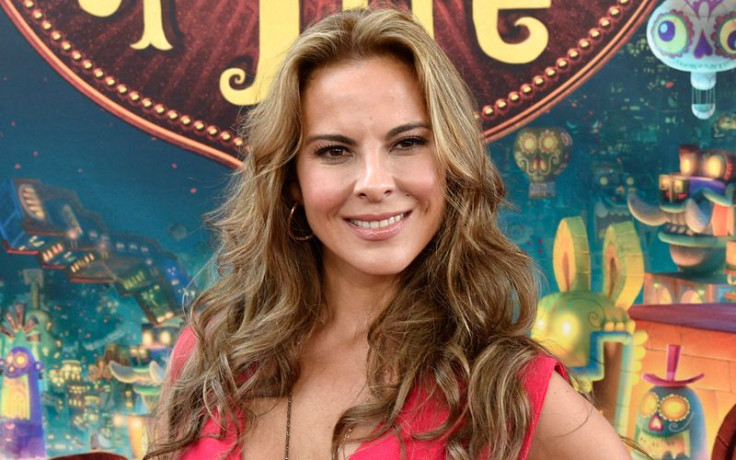 Kate Del Castillo is in the middle of a scandal after she was cited by Sean Penn for brokering an interview between the actor and Joaquín "El Chapo" Guzmán while he was on the run from Mexican authorities. Officials claim they were able to capture the druglord after they received information that he was in contact with actors and producers to make a film about his life. Del Castillo is cited as a producer and had contacted Penn as he was interested in taking part in the project. However, sources close to the "Jane The Virgin" actress are now saying that Kate feels betrayed by the "Milk" actor as he never had intentions of making the movie, only writing an article after interviewing the fugitive.
According to TMZ, Kate was in contact with "El Chapo's" lawyers and attached two filmmakers to meet the kingpin. Espinoza and El Alto Garcia were set to meet him about the project. One of the two men then contacted Sean Penn and wanted to come along as he expressed interested in the movie. Sources say that the Rolling Stone editor approved the story for the magazine and gave the assignment to the three men, but did not include Kate. When they were face to face with Guzmán, that's when Penn mentioned the article unbeknownst to Kate. This is why she feels used and lied to as well as exposing her life to these dangerous men.
The online portal also reports that sources close to Penn say that Kate Del Castillo knew about the article all the time and was also involved in fact-checking the piece. They also added that Sean Penn never expressed interest in making a movie and everyone knew this from the get-go. Now Kate is living in fear and feels the Mexican government is attacking her. "I talked to her a week ago. She is clearly very scared, she doesn't understand why the Mexican Government is attacking her this way," close friend and journalist, Lydia Cacho, told media. This real life telenovela continues and gets stranger and stranger.
© 2023 Latin Times. All rights reserved. Do not reproduce without permission.